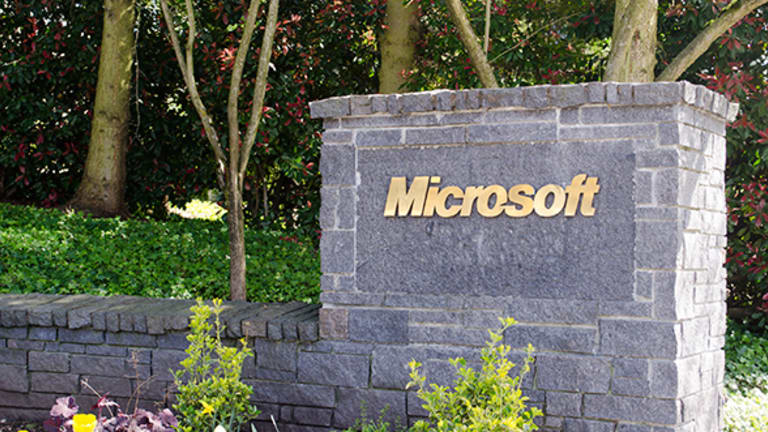 Technology Select Sector SPDR ETF -- Good Things Take Time
The Technology Select Sector SPDR ETF is loaded with the tech companies you're most familiar with. To profit on them now, Skip Raschke recommends an out-of-the-money call time spread.
NEW YORK (TheStreet) -- The Technology Select Sector SPDR ETF (XLK) is loaded with very familiar tech companies such as Apple (AAPL) , Microsoft (MSFT) , Google (GOOGL) , Facebook (FB) , Verizon (VZ) , IBM (IBM) , Visa (V) and Cisco (CSCO) .Thus, as goes tech so goes XLK. Big tech is about as fundamentally sound (balance sheets, income statements) compared to rough times in the sector, if not showing the best books now. Technically, however, there is more work to do, but not as much as in times past when tech led the sharp declines of the general market. Things change.
What does not change is human nature. And it was human nature that fell for an orchestrated fall in August, catalyzed by the fact that no Uptick Rule stands to defend against any well-planned and well-armed (with lots of capital) short-selling campaign.
A quick look-back at how XLK fared in the August panic shows that $38 was the spike price hit at the low of the general market on Aug. 25.
Thus, once again, when the going got tough, the tough showed their mettle -- as did XLK. Outperforming when the market is getting whacked should not be followed up with the logic that the stock or ETF should go up once the coast clears. However, that logic has some merit, as some good things do take time.
That is the tactic for this trade, allowing for time and price to move in favor of the set up. Time spreads are one way to use that tactical approach, this trade being an out-of-the-money call time (or calendar) spread.
Trades: Sell to open XLK Dec 41 calls and buy to open XLK Jan 41 calls for a debit of $0.20.
The target to close for a gain is a bid of $0.60. The $0.20 risked is the total risk, thus this trade will use that total risk in lieu of a stop-loss price point.
As always, this is a guideline, and you should always stick to your trading plan and what's best for your risk/reward tolerance.
OptionsProfits can be followed on Twitter at twitter.com/OptionsProfits
Skip Raschke writes regularly for Options Profits. You can get his trades first and interact with him there with a free trial.
This article is commentary by an independent contributor. At the time of publication, the author held no positions in the stocks mentioned.