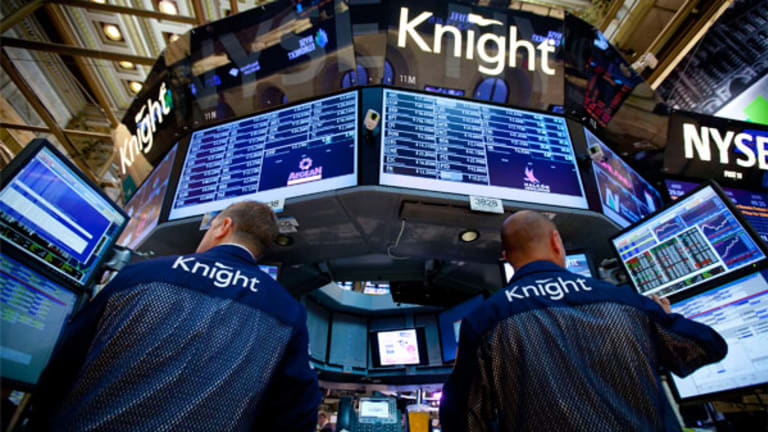 SHPGY: Trading Along the Flatline
Because the stock has been moving in a range between $90 and $100 since June of 2011, traders may prefer to take a mildly bullish position via options instead of owning the stock outright.
Don't let the Black Friday sales data fool you: many businesses are still struggling to find customers. In survey after survey, the top concern among business owners is the lack of sales. When the customers aren't coming to most shop windows, stock investors should look for industries where demand is still high.
For customers of many drug companies, whether or not to buy a product is often, unfortunately, not an elective matter. Customers who rely on drugs like Adderall to maintain steady concentration at work or school regard it as necessary, and that necessity has ballooned ADD treatment into a $4 billion industry. But not only is the demand picture permanently sunny for ADD drug manufacturers. For Shire plc (SHPGY), the supply situation is favorable at the moment, too.
As journalist Moe Tkacik reported earlier this month ("Pay Attention: The Great American Adderall Drought"), there is actually a nationwide shortage of Adderall, the most popular and effective drug for treating ADD. The shortage is apparently so severe that patients are having to drive into neighboring states and paying outrageous amounts to fill their regular prescriptions. Tkacik maintains that the Adderall shortage has been deliberately caused by Shire, the drug's maker. Because the Adderall patent expired in 2009, Shire now faces the prospect of cheap generic drugs from competitors like Teva Pharmaceutical (TEVA) and Impax Laboratories (IPXL). Those other companies are currently buying Adderall XR (extended release) from Shire while producing their own instant-release generic alternatives. The theory is that by stockpiling the XR drug instead of selling it to competitors, Shire can make them look foolish or unreliable. Additionally, Shire has a new Adderall alternative, Vyvanse, that is more expensive and is under a new patent; if it can push customers toward Vyvanse it will increase profit margins while also buying itself many more years as the market leader. Finally, the regulatory details surrounding DEA approvals for amphetamine production mean that the Adderall shortage may not be only for the short-term. All together this amounts to a plausible case for being long the stock, even if the reasons are perhaps perverse from a public health perspective.
SHPGY Daily Price
Source: Amibroker
SHPGY 90-day IV
Source: LiveVol
SHPGY is trading about 12% off of its all-time high, and has performed favorably in recent weeks and months versus both the broad market SPY ETF and peers in IBB. Because the stock has been moving in a range between $90 and $100 since June of 2011, traders may prefer to take a mildly bullish position via options instead of owning the stock outright. The January 80/85 vertical put spread provides some bullish price exposure but, because it can be opened for a net credit, will also profit if the stock simply moves sideways between now and January expiration.
Trades: Buy to open SHPGY January 80 puts for $1.05 and sell to open SHPGY January 85 puts for $1.80.
Since this is a risk-defined trade already, we don't need an additional stop loss in place. From an implied volatility perspective, the options we are trading are priced at 30% annualized or above, which is an average level compared with the last two years of IV history -- but if the bullish thesis is correct and Shire is able to profit from a market it controls, these options will look like a desirable sale in hindsight.
On Saturday, December 3, the CBOE, Option Pit and OptionsProfits are hosting a full-day course dedicated to mastering strategies for trading the VIX.CLICK HERE FOR INVITE AND TO REGISTER.
OptionsProfits can be followed on Twitter at twitter.com/OptionsProfits
Jared can be followed on Twitter at twitter.com/CondorOptions
At the time of publication, Jared Woodard held no positions in the stocks or issues mentioned.