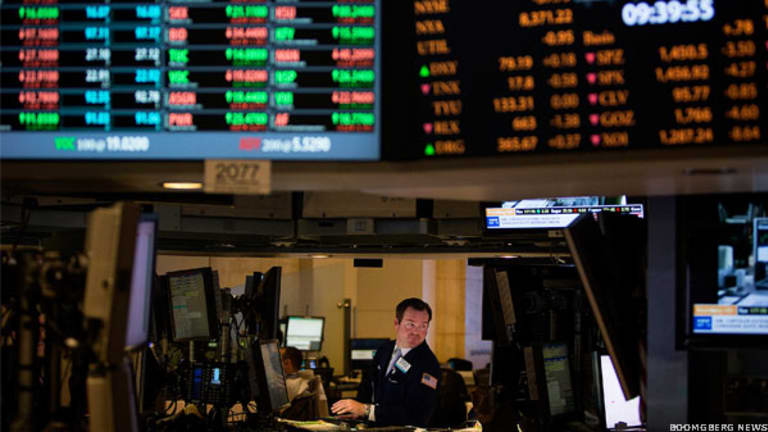 Short-Term Pin Candidates
Here are 10 stocks that have options positions with notional size exceeding one day's average stock turnover.
One trade professionals often look for near expiration involves the likelihood of shares to 'PIN' to option strikes when there is a significant concentration of open interest.
The Options Clearing Corporation releases updated open interest data each morning, which can be combined with analytics to help identify outsized positions that have the most potential to cause this behavior. For shares that are likely to pin to strike, the most simple trade is a straddle sale. If shares pin to the exact strike, both call and put become worthless and the premium is the profit.
The following stocks have options positions with notional size exceeding one day's average stock turnover:
Of course, naked straddle sales entail significant (technically infinite!) risk, and are not for the timid. In addition, it's important to pay attention to assignment notices for Monday, because occasionally, options expiring exactly at strike may be exercised by holders looking to convert a position into shares.
At the time of publication, Henry Schwartz held no positions in the stocks or issues mentioned.
Henry is the president of Trade Alert LLC, a provider of real-time options analysis tools to leading Wall Street firms. His systems analyze hundreds of thousands of transactions per second to help professionals identify and interpret market activity in real time, supporting informed trading decisions and intelligent idea generation. He has held institutional trading and management roles with Bank of America, Bear Stearns, Salomon Brothers and the Hull Group, and made markets on the CBOE and AMEX floors in the US, and EUREX and MONEP overseas. Prior to founding Trade Alert, he led the electronic market-making group at Bank of America coincident with the launch of the International Securities Exchange.
On February 24, TheStreet's OptionsProfits is hosting a webinar featuring Dr. Paul Price of Beating Buffett. Dr. Price will discuss selling, rather than buying options as a keynote strategy. His basic premise is the strategic use of option sales combined with solid fundamental analysis leads to wide statistical bands of high profitability while incurring below average risk.
OptionsProfits For actionable options trade ideas from a team of experts, visit TheStreet's OptionsProfits now.
Readers Also Like:
Readers Also Like:
Readers Also Like: