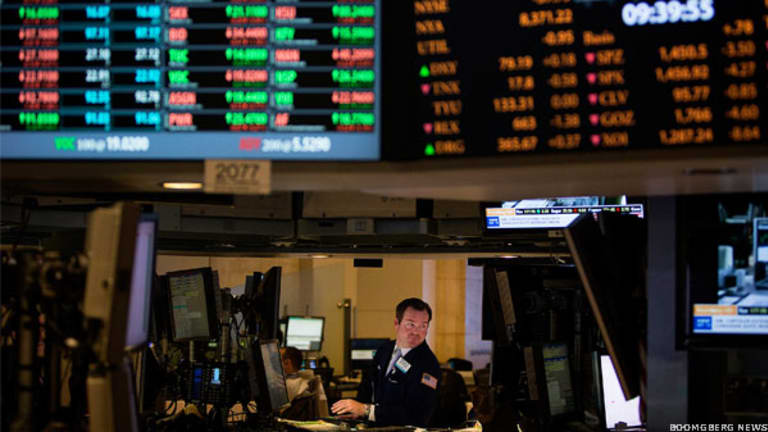 Ship Happens
Genco Shipping & Trading's high beta and low absolute price, make for outstanding option premiums.
The Baltic Dry Index suffered a historic drop that ended in early July. Since then, shipping volume has picked up quite well. Overall world trade has been steadily increasing on a long-term basis (as can be seen in the first chart below). The huge spike in the index in 2008, came as the result of the commodities boom, just before the financial markets melted down that fall.
Baltic Dry Index 1990-2010
Source: Baltic Exchange, IMF
Baltic Dry Index One Year
Source: Bloomberg

Genco Shipping & Trading (GNK) - Get Genco Shipping & Trading Limited New (Marshall Islands) Report shares peaked at over $84.00 back then, dropped to $6.40 at its worst, got as high as $29.90 during 2009, before backing off to close yesterday at $14.91. GNK came public in 2005 and has been solidly profitable each year since. EPS have varied widely ranging from a low of $2.51 (2006) to a high of $7.00 (2008).
GNK paid out most of its earnings as dividends through 2008, before the credit crunch forced management to suspend payouts to conserve cash flow for debt service and expansion of their fleet.
Genco Shipping & Trading (GNK) One Year
Source: MSN Money Central

GNK recently acquired 18 ships for $606 million which increased their overall capacity by about 31%. Once all these ships are in service, GNK's average vessel age will be only 6.5 years -- well under the industry's average.
Consensus views for 2010 and 2011 are now running $4.26 and $3.22, respectively, although earnings predictability is fairly low. Even the lowest projection puts GNK's P/E at less than 5x.
GNK's high beta and low absolute price, make for outstanding option premiums. Here is a great play for a bit less than five months, that pays very well, even if the shares barely move up.
If Genco creeps up to $15.00, or better (1%), by January 22, 2011:
* The calls will be exercised and the puts will expire.
* You will end up with no shares and $15,000 in cash.
This best-case scenario result would be, a net profit of $15,000 - $10,560 = $4,440.
$4,440/$10,560 = + 42% cash-on-cash, achieved in 4.75 months. Not too shabby. You will translate any move up of 1%, or greater, into a 42% gain.
At the time of publication, Paul Price was short GNK puts.
Dr. Price joined Merrill Lynch in 1987 and over the next 13 years worked with A.G. Edwards, Wheat First and Ferris, Baker Watts. Dr. Price enjoyed enough success to retire in October 2000, but he continues to write and give investment seminars.
OptionsProfitsFor actionable options trade ideas from a team of experts, visit TheStreet's OptionsProfits now.
Readers Also Like:
>>Put Sellers See Bottom in UNG
Readers Also Like:
Readers Also Like: