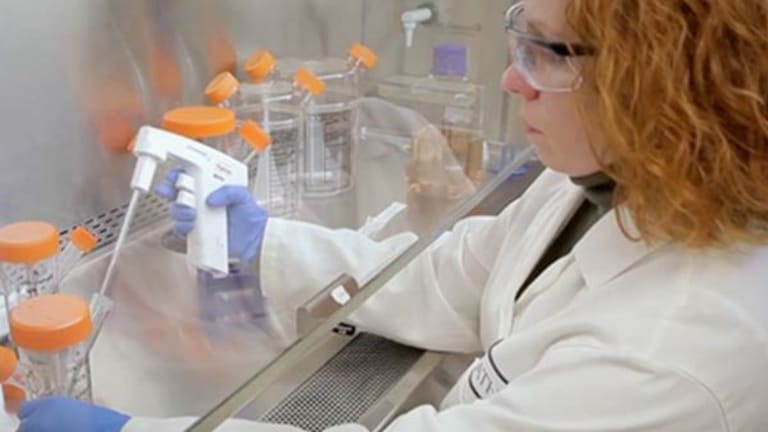 Sell Calls for Bristol-Myers to Limit Risk on Volatility
Selling a call on Bristol-Myers Squibb would help investors limit their risk as the pharmaceutical company's volatility increased recently.
Selling a call on Bristol-Myers Squibb (BMY) - Get Free Report would help investors limit their risk as the pharmaceutical company's volatility increased recently when it lowered its earnings expectations for the year and halted fast track approval for a new drug.
Bristol-Myers Squibb announced on Thursday that its earnings per share for 2017 would be lowered to a range of $2.70 to $2.90 and its annual revenue to grow by single digits. The New York-based company also announced on January 19 that it would not apply to receive fast-track approval from the Food and Drug Administration for its new lung cancer treatment.
"Given the drubbing BMY has seen in the last week, we like several option plays on Bristol-Myers Squibb,'' said Ron McCoy a portfolio manager of the LOWS (Levered Options Writing Strategy) fund with Covestor, the online investing company, and founder of Freedom Capital Advisors in Winter Garden, Fla.
Buy-writes of Bristol-Myers Squibb or buying the shares at current prices and selling a call option against the position would benefit investors.
"We believe much of the bad news has been or is being digested and by doing a buy-write, we are allowing a little room for error," he said.
Investors can buy the stock at current levels and sell the January 2018 $45 calls against their position with a net cost of under $42. If all dividends are collected and the stock is called away in January, the return would be north of 10% in a less than 12 months. In his LOWS fund, McCoy sold the February $45 puts recently for $0.26 and those puts are now trading currently at $0.39.
"I plan on 'rolling' the puts to a lower strike price further out in time if the stock can't hold the $45 level come expiration on February 17," McCoy said.
The problems with Bristol-Myers Squibb are not new to investors and have been known for a while, said K.C. Ma, director of the Roland George investments program at Stetson University in Deland, Fla.
"It appears that the bad news may have been priced into the stock's current price of $48, which is down over 35% from their 52-week high around $77," he said.
One piece of potential good news, is that the "badly beaten" stock may become a takeover target, said Ma.
Since Bristol-Myers Squibb would likely be valued at $100 billion, the only qualified suitors are pharmaceutical giants such as Pfizer (PFE) - Get Free Report or Johnson & Johnson (JNJ) - Get Free Report , he said.
"Under the current atmosphere, they are not likely to cough up that much cash for a merger which most likely will be looked upon unfavorably by the new administration, just like the current controversial deal between AT&T and Time Warner," Ma said.
The short-term future of Bristol-Myers Squibb is that the stock will be trading range bound or heading into a phase of low volatility for awhile, he said.
Investors who agree with this outlook should opt for trade to sell volatility at this level.
"Selling an at-the-money $50 January 2018 call for $5.10 and an at-the-money $50 put for $5.75 -- selling a straddle -- may allow investors to monetize the passive stock outlook," Ma said.