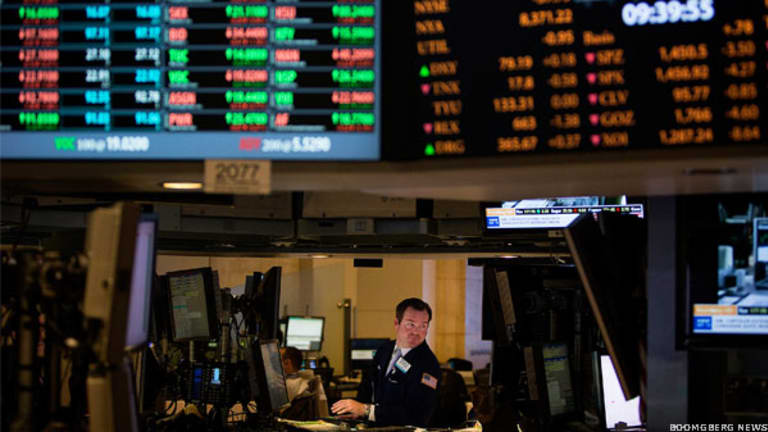 Rolling EDC
I continue to believe that the emerging market story will continue to improve and add to the EDC position.
Before I tell you about my trade today, I just want to let you know that I will be giving a webinar on
AlphaVision
for our AV-Pro Beta Release tomorrow (Thursday) at 415 p.m. EST. Many of you have asked to learn more about how I use
AlphaVision
following the
OptionsProfits
Webinar last week. If you are interested, please send a note to me at: andrew.giovinazzi@aqumin.com to sign up and we'll get you the webinar info. I look forward to seeing you there!
I had mentioned earlier about rolling the Direxion Daily Emerging Market Bull 3x (EDC) - Get Direxion Daily MSCI Emerging Markets Bull 3x Shares Reportbuy/write and I would recommend doing that today because I am close to hitting the limit on risk/return for this trade. Also, from a portfolio point of view, I would like to see a bit more theta (time decay) moving in my direction over this Christmas season (I will explain this more fully Friday). In Aqumin's AlphaVision landscape below I will illustrate the current volatility activity in the EDC.
Simply, the implied volatilities are crossing over the 60-day historical volatility (HV60) in there. That would be the red color for the individual strikes you see. The upside calls are getting cheaper in there and EDC is starting to move around a bit more over the last month or so (rising HV60). The great edge that was in this trade for the last five months is now just a hair below even on a implied versus historical volatility basis. Volatilities (like I have mentioned before) are part, but not the entire story. It is important to be mindful of the turnaround.
EDC Volatility
Source: Aqumin
If you want to learn more about 3D visualization of financial data visit
www.aqumin.com/thestreet
)
This write still yields north of 6% (6.9%) for a one-month hold and that is about the minimum for me on an aggressive at-the-money buy/write like this. If the yield drops below 6%, I will most likely recommend closing the whole thing down and moving on happily. I think the emerging market story will continue to improve, so I am still mildly bullish on it. Also for new readers, this trade has collected $11.45 in option premiums since its inception on a $23.65 initial purchase of the EDC (click on the buy/write link above in the second paragraph to link back through the trades to the original idea.) Let's add a bit more.
Ttrade: Sell to open 3 EDC January 38.64 calls at $2.65 with EDC trading $38.57, or better, on a 52 delta. The original trade was against EDC on 300 shares.
At the time of publication, Andrew Giovinazzi held no positions in the stocks or issues mentioned.
Andrew is the Executive Vice President of Business Development for Aqumin, where he participated in the design team to apply AlphaVision to the financial markets. For 15 years he was a member of the Pacific Exchange and the Chicago Board Options Exchange, where he actively made markets and traded in both equity and index options. At the same time Andrew started and ran the Designated Primary Market Marker post for Group One, Ltd. on the floor of the CBOE where it became one of the highest grossing posts for the company in 1992 and 1993. While in Chicago and San Francisco, Andrew was instrumental in creating and managing a training program that allowed Group One, Ltd. to dramatically increase its trader count over an eight year period. He left Group One, Ltd. to co-found Henry Capital Management in 2001.
OptionsProfits For actionable options trade ideas from a team of experts, visit TheStreet's OptionsProfits now.
Readers Also Like:
Readers Also Like:
Readers Also Like: