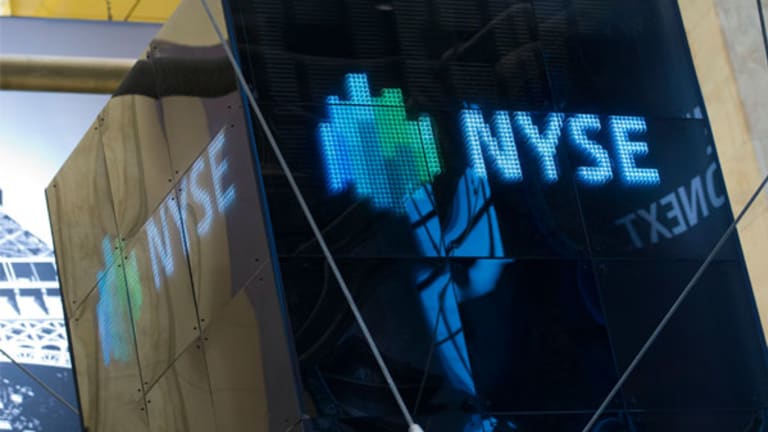 Rearranging the SPY
Sometimes you have to take your lumps and re-evaluate positions. I am going to adjust the risk on the SPY trade by moving into a 1x2.
This last selloff was pretty solid. The big picture items have plagued the market this year (Euro Zone, bad sentiment, BP fallout, foreclosure issues, QE2, etc.) and they still can make a mess like yesterday. Now China is not going to grow again. How many times have we heard that?
So, of course it did not sit well that I did not unwind all my in the money picks last week (very piggy). As of today, they are all pretty much back to where they started (only one still in the money (ITM)), but there is still plenty of time. Having unwound those trades would have made me much more 'light' long deltas and bit more limber after the run up. I try to arrange trades like subscribers would have multiple positions on. There was a conscious decision on both my Education Managementundefined and Dean Foods (DF) - Get Dean Foods Company Report picks to ratchet the risk down as we went higher. But each trade needs to stand on its own, always. What I want to do is examine the SPDR S&P 500 ETF (SPY) - Get S&P 500 ETF TRUST ETF Reportpick and do some rearranging now that the volatility has really jumped before this totally gets away for me.
One thing I am conscious of is size when I make recommendations. You always want to be able to do more if conditions warrant or close for a smaller loss. I am going to adjust the risk on the SPY trade by moving into a 1x2 (which is closer to a pure frontspread instead of the short put/long delta trade from my previous SPY post). Looking at the Aqumin AlphaVision Landscape (note the SPY position) the red color indicates current 30-day historical volatility (HV30) percentile, which for the SPY is only 9% of its highs in HV30 for the last 6 months (position indicates it is also relatively low overall in underlying movement).
SPDR S&P 500 ETF (SPY)
Source: Aqumin
I still like the frontspread in here but will respect market sentiment a bit more by starting off closer to delta neutral. Sometimes you have to take your medicine and adjust and give yourself more room.
Closing Trade: Buy to close SPY December 117 puts for $2.61, or market limit.
New Trade: Buy to open 1 SPY December 118 put for $3.00 and sell to open 2 SPY December 114 puts at $1.63, or better.
The net credit is $0.26, with SPY trading $118.16, or better, with 13 long deltas. Risk Level II.
**If the volatility discussion in the above piece interested you, and you want to learn more about volatility, TheStreet's OptionProfit's Team is hosting the first in what we hope will be many webinars. The title of this one will be "Not All Delta's Are Created Equal." Look for the opportunity to register shortly. You may also check out my blog which focuses on volatility and trading at www.aqumin.com.
Aqumin's AlphaVision (visit http://www.aqumin.com for more information on 3D financial visualization)
At the time of publication, Andrew Giovinazzi held no positions in the stocks or issues mentioned.
Andrew is the Executive Vice President of Business Development for Aqumin, where he participated in the design team to apply AlphaVision to the financial markets. For 15 years he was a member of the Pacific Exchange and the Chicago Board Options Exchange, where he actively made markets and traded in both equity and index options.
OptionsProfits For actionable options trade ideas from a team of experts, visit TheStreet's OptionsProfits now.
Readers Also Like:
>>10 Reasons to Trade Options Right Now
Readers Also Like:
Readers Also Like: