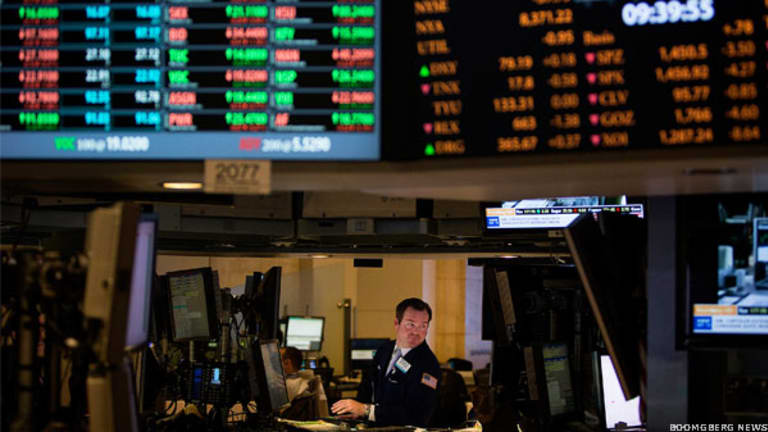 Last Friday was November's option expiration date. One of my recommended OptionProfits trades closed out quite favorably. You can reference the entire
in our archives. Here is an excerpt...
Since that June 16 trade,
Euronet Worldwide
(EEFT) - Get Euronet Worldwide, Inc. Report
shares moved up from $13.61 to finish last week at $17.26. They gained 26.8% over five months. Not bad. How did our buy/write strategy do over that same period? Even better. If you bought the shares while selling both the November 15 calls and puts, you lowered your out-of-pocket expenses to $10.31 per share.
Since EEFT closed above $15.00 on the expiration date, our shares were called over the weekend and the puts (that we SOLD) expired worthless. We now have $15.00 for each $10.31 laid out initially for a ROI of $4.69/$10.31 = 45.4%.
I much prefer my 45.4% gain to the 26.8% actual move on the straight purchase of the shares over that same time period. Even better, we had less risk than those who simply bought stock without the option sales. Our breakeven point was lowered to $12.66 per share, or 7% under our trade inception price.
Although EEFT moved up nicely since June, we would have netted the same high percentage gain on any move to $15.00, or better (as that was all that we needed to see the calls exercised and the puts become unusable).
Think back to market conditions in mid June. All major indices had been declining steadily since their late April highs and most investors were fearful of further downside. The buy/write strategy allowed us to make a more comfortable play (in a tough climate) without giving up big upside. Regular readers know I favor these type trades as both risk reducers and profit enhancers. I will continue to report on each previous combination trade as they hit their respective expiration dates.
Learning to use options effectively can be very accretive to your personal wealth creation strategies.
At the time of publication, Paul Price held no positions in the stocks or issues mentioned.
OptionsProfits For actionable options trade ideas from a team of experts, visit TheStreet's OptionsProfits now.
Readers Also Like:
Readers Also Like:
>>Two More Baby Berkshire Hathaways: BAM and L
Readers Also Like: