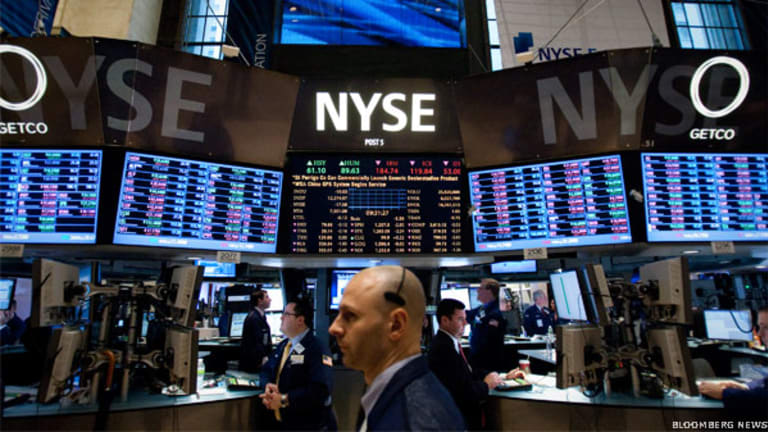 Penny Pricing Comes to Options Market
It's the first day of this innovative pilot program.
Today may not go down as the most revolutionary day in the history of the options industry, but it's an important one in terms of the ongoing technological evolution. This marks the first day of the Penny Trading Pilot Program, which will allow options to be quoted and entered in 1-cent increments.
Options already trade in penny increments, but this is limited to various price-improvement mechanisms offered by the exchanges, which only let market makers trade in pennies and only if it gives a customer order a better execution price. (For more discussion on price improvement, check out
this article.) This pilot program, however, will let market quotes be made and disseminated in pennies and, more importantly, allow retail customers to enter orders in penny increments.
This change comes some six years after stocks began trading in pennies, and options are tracking a similar path with the transition from fractions to decimals and ultimately to pennies. While of many of the questions and issues have already been covered by the underlying equity forbearers, options do have some unique obstacles and elements.
While technological and liquidity issues top the list of concerns, the general feeling is that trading in pennies will ultimate improve market efficiency and lower customer costs.
Shopping in Whole Pennies
The bandwidth required to quote, enter and accept option orders in penny increments is several magnitudes greater than what's required for stocks. Consider that for each stock (which is simply a bid and offer) that has listed options, there can be up to 10 active expiration months and more than a dozen strike prices that have both puts and calls.
While the major options exchanges and the brokerage firms that service options traders, such as
Schwab's
(SCHW) - Get Charles Schwab Corporation (The) Report
CyberTrader,
OptionsXpress
undefined
and ThinkorSwim, which is now owned by
Investools
(IEDU)
, all say their systems are ready to handle the increased load, they also acknowledge that they're glad the program has a very controlled rollout.
Trading begins today in just one issue:
Whole Foods Market
(WFMI)
. The reason for choosing the upscale supermarket for the launch was mainly because its measurements, such as market capitalization and daily volume in both the underlying stock and its options, give it the profile of the "average" equity option listing.
The penny-trading program's profile and technological demands will increase when
Microsoft
(MSFT) - Get Microsoft Corporation Report
and
General Electric
(GE) - Get General Electric Company Report
are added next week.
But the real test will come in the second week of February when another 10 names, including two exchange-traded funds, the
Nasdaq 100 Trust
(QQQQ)
and the
Russell 2000 iShares
(IWM) - Get iShares Russell 2000 ETF Report
will be added. That will complete the 13 names that make up the penny pilot program, which will be on trial for a three-month period.
Liquidity, Transparency and Fragmentation
The experimental program will have some important ramifications and cause some changes in market behavior -- not all which might be for the better.
"There will be tighter market quotes in terms of the bid/offer spread, and while the liquidity will be there, it might not be as visible," says Scott Morris, CEO of the
Boston Options Exchange
. By not being able to see the true "depth" of the market -- that is, just how many contracts are for bid or sale within a price span of, say, a 10-cent range -- professionals and institutions might be reluctant to enter large market orders because of uncertainty about the price at which it will be filled.
Peter Bottini, executive vice president of trading at OptionsXpress, agrees, adding, "There may be an increase in liquidity, but without the transparency to see, that may make it difficult to take advantage of tighter markets."
One solution might be to add something similar to Level II quotes, which show several layers of orders at ascending and descending prices. But that adds another technological strain. In addition, traders may not be willing to let their resting limit orders be shown to the public.
The Boston Options Exchange hopes to encourage tighter market quotes and to prevent the fragmentation of too little depth spread across too many price points by reducing the transaction fees it charges market makers to execute trades in penny increments.
On the other hand, both Bottini and Morris think tighter quotes created by penny trading will allow retail customers who trade fewer than 20 contracts to enter market orders -- that is, without a firm price limit -- more frequently and comfortably.
"This will be the big behavioral shift for retail customers who have been taught and conditioned to use limit orders when trading options so as not to be burned by wide price spreads," says Bottini. "It will now be safe and, in many cases, smarter to use market orders."
Better prices, lower transaction costs and quicker execution are some of the benefits that officials hope customers will see.
Among the exchanges and brokers, one of the biggest worries is that this pilot program will become a stealth phase in mandating trading in pennies for all listed options.
"I think certain products like the QQQQ's are well suited and will see not only an explosion in volume, but be a benefit to all parties," says Bottini. But for the less-active issues, it might not make sense, and he hopes the
Securities and Exchange Commission
"gets fully engaged with the industry in establishing parameters," such as minimum volume for which issues will trade in pennies.
In the end, as always, the supply and demand of the markets will determine where and to what extent penny trading is needed and economically useful.
Steven Smith writes regularly for TheStreet.com. In keeping with TSC's editorial policy, he doesn't own or short individual stocks. He also doesn't invest in hedge funds or other private investment partnerships. He was a seatholding member of the Chicago Board of Trade (CBOT) and the Chicago Board Options Exchange (CBOE) from May 1989 to August 1995. During that six-year period, he traded multiple markets for his own personal account and acted as an executing broker for third-party accounts. He appreciates your feedback;
to send him an email.
To read more of Steve Smith's options ideas take a free trial to
.