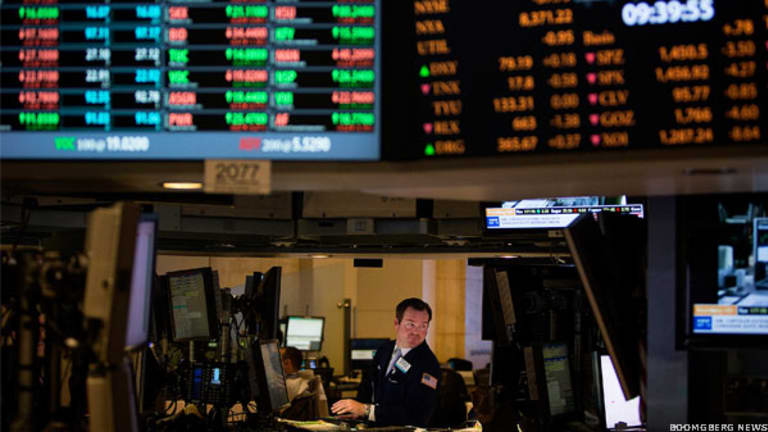 Options Traders Clean Up in Homebuilders, Oilfield Servicer KBR
It didn't take long for option traders to clean up in a couple of names on Thursday.
NEW YORK -- It didn't take long for option traders to clean up in a couple of names on Thursday. 
OptionMonster's Heat Seeker system detected call buying in the iShares U.S. Home Construction Fund (ITB) - Get Report shortly after the opening bell. It was followed almost immediately by paper in oilfield servicer KBR (KBR) - Get Report . Both trades paid off handsomely in a matter of hours. 
In the ITB, the Weekly 25.50 calls expiring next Friday, Nov. 28, initially traded for 20 cents. The shares pushed higher, and the options doubled to 45 cents. KBR's activity focused on the January 20s for 40 cents. They also neared a 100% gain by the afternoon as the stock broke resistance at its 50-day moving average. 
Long calls lock in the price where investors can buy a stock. Their relatively low cost makes them safer than owning shares outright and creates the opportunity for significant leverage in a rally. 
The ITB rose 2.03% to $25.68 on Thursday and has started to outperform the market in the last month as homebuilders return to favor. Calls bought Tuesday in the SPDR S&P Homebuilders Fund (XHB) - Get Report , which focuses on related names like Whirlpool (WHR) - Get Report and Leggett & Platt (LEG) - Get Report, are also up more than 30%. 
KBR ripped 6.50% to $19.86 and is trying to rebound after touching its lowest level in more than five years last month. 
Overall option volume was nine times greater than average in ITB and 29 times above normal amounts in KBR. Calls accounted for more than 85% of the total in both.
-- Written by David Russell of