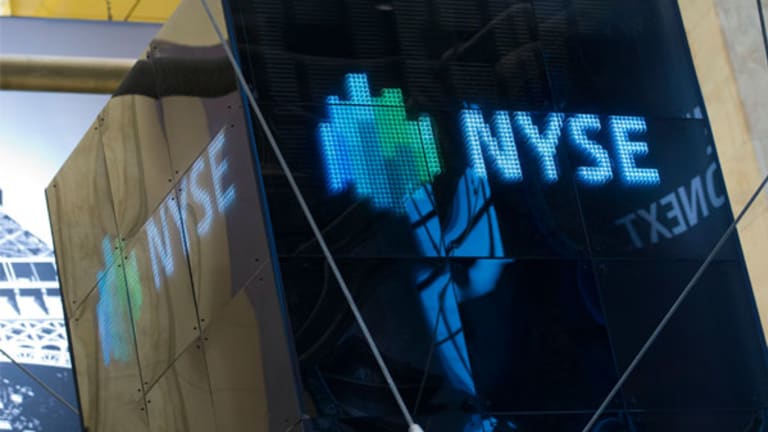 Options Mailbag: Short Your Way to Riches
How to know when to declare victory on a short and take profits.
Welcome back to the Options Mailbag. Because we just passed through an option expiration week, this question from Greg B. seems particularly timely: "When you sell short an option and it's working for you, at what point do you cover and take profits?
As with most situations, in options there are many ways to skin the proverbial cat. Nevertheless, a few simple rules can help you avoid ruin.
Backtracking a bit, I should make clear that selling an option short creates a position whose maximum profit is limited to the sale price while the potential loss is theoretically unlimited. That is, if you short a call it can go to a trillion or more, and if you short a put the loss is limited by the stock going to zero.
That said, even if you use a credit spread -- which has limited risk because it consists of selling a closer-to-the-money option (one with a higher price) while simultaneously buying a lower-cost option further out of the money -- one can still benefit from establishing an exit strategy.
The 75% Solution
My first rule of thumb is that when a credit or short sale position has reached 75% of its maximum profit, it's time to close the position. So if you sell a call for $2.00, I would look to buy it back once its value hits 50 cents a contract.
A more extreme example: If one had sold short calls on
Google
(GOOG) - Get Alphabet Inc. Report
following its disappointing earnings report on Jan. 23, one probably felt like a hero, because the stock tanked from about $570 to $488 over the following two weeks and the value of the February calls evaporated.
For example, the day after the earnings report, the $540 call could have been sold for $35 a contract. Using the 75% rule, one should have been looking to buy back and close the position if the call dropped to $8.30 a contract. By Feb. 8, the value of that call bottomed out at $1.80 a contract, and Google looked cooked.
The typical approach would have been to simply stay short the call on the notion that it was clearly going to expire worthless just seven days hence (this past Friday). But guess what? Google managed to cross back above $540 on Thursday, and the call was suddenly worth about $6 a contract.
Clearly, there was no reason to panic as the position was still hugely profitably, but it comes down to the risk/reward of holding an option right to expire in an attempt to squeeze out the last few dollars or cents of premium.
Closing out credit positions once they have achieved 75% of their maximum profit strikes me as a prudent way to go. It prevents you from being greedy and from being caught in a black swan event, be it geopolitical or company-specific, as we see developing with this
Microsoft
(MSFT) - Get Microsoft Corporation Report
bid to buy
Yahoo!
(YHOO)
Time Is Money
This is not to ignore that one of the reasons for selling options and collecting premium is to get time decay, or theta, working on your side.
So I'd also suggest combining the 75% rule with a sliding scale of time remaining until expiration -- for example, if the value of the short option slips below the number of weeks remaining until expiration.
So if there are three weeks remaining and you have made 50% of the maximum profit, or there are two weeks remaining and you can secure 60%-65% of the maximum profit, then close the position, take your profits and move on to the next opportunity.
But no matter the time frame, if an option you have sold short has declined to less than 10 cents a contract, then buy it back and cover yourself. At that point, the risk of trying to squeeze out the last dime of premium far outweighs the potential profit.
Steve Smith writes the Options Alerts newsletter for TheStreet.com. Each week Smith prepares a winning cocktail of options trades for his subscribers. He's currently got options plays on a variety of companies including Apple, Forest Labs and Google.
Steven Smith writes regularly for TheStreet.com. In keeping with TSC's editorial policy, he doesn't own or short individual stocks. He also doesn't invest in hedge funds or other private investment partnerships. He was a seatholding member of the Chicago Board of Trade (CBOT) and the Chicago Board Options Exchange (CBOE) from May 1989 to August 1995. During that six-year period, he traded multiple markets for his own personal account and acted as an executing broker for third-party accounts. He appreciates your feedback;
to send him an email.
To read more of Steve Smith's options ideas take a free trial to
.