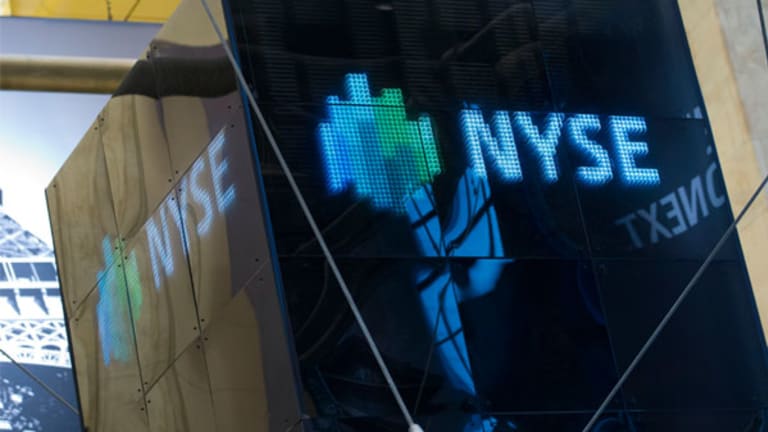 Options and IRAs: Perfect Companions
My advice to all is to fund your IRA, buy good quality shares and write calls whenever a good opportunity presents itself.
The most frequent complaint I get from
OptionsProfits
subscribers is that they can't execute my put writing strategies in their retirement accounts without tying up lots of cash. It's true that cash-secured puts take away a lot of the allure that the same technique has in margin-type accounts.
The easy solution is to keep your put trading in your non-IRA accounts. Can you still make nice returns using only good stock picking along with covered call writing? Absolutely.
The basis for all options trading is to find good underlying shares. You should already have some fine ideas for shares to include in your retirement portfolio. I started my own IRA in 1982 with the (then) maximum contribution of $2,000. Each year I deposited the cash early in January (rather than in April of the following year) to maximize the time I could invest with tax deferment.
Currently, people under 50 can put in $5,000 annually while (older and wiser) types like me are allowed to max out at $6,000 per year. If you qualify for a ROTH IRA, I'd suggest that over a traditional one to lock in true tax-free, rather than tax-deferred growth.
Time is your best friend so starting young makes a big difference. By year-end 1999 my old $2,000 a year account had grown to $310,901 and I was feeling pretty good. Most people lament the 2000-2009 period as a 'lost decade' for investors. For me, though, the past 11 years have gone a long way towards making me feel ok about the future.
While it certainly wasn't looking pretty in early 2009, my account has now reached $1,078,107 - a gain of 246.7% in not quite 11.25 years. I did it by holding stocks and selling covered calls regularly.
When I write calls on shares inside my IRA, the option buyer is putting new dollars into my account that do not count as contributions and are not limited in their dollar amounts per year. This gives me two sources of income for my IRA. Dividends and call premiums. Every dollar of income allowed me to buy more shares and then to also sell more calls.
I went back to my monthly statements from last year to illustrate how important the contribution of options was to my total return.
My net options sales added $47,477 to my investable nest-egg during 2010. That outweighed the income from dividends by a wide margin.
In our near-zero interest rate world, it warms my heart to see I had 7.8% annual income above and beyond any appreciation of the shares I was holding. People would kill for rates like that today yet they are still available to those of us who are option savvy.
As noted in the footnote of the chart- that 7.8% rate, all by itself, can double your net worth in less than 9.3 years even if your portfolio stagnates for that whole period. With any luck at all I'm hoping to continue doing much better than that.
My advice to all is to fund your IRA, buy good quality shares and write calls whenever a good opportunity presents itself. Even a moderate internal rate of return coupled with dividends and option premiums can turn a modest amount into a secure retirement.
Dr. Price joined Merrill Lynch in 1987 and over the next 13 years worked with A.G. Edwards, Wheat First and Ferris, Baker Watts. Dr. Price enjoyed enough success to retire in October 2000, but he continues to write and give investment seminars.
On March 31, TheStreet's OptionsProfits is hosting a webinar featuring Andrew Giovinazzi of Aqumin. Using specific trading ideas, Andrew will discuss how to pick the right strategy for your risk tolerance and overall portfolio. We will address how to formulate the proper trade, manage the position and make adjustments and exit strategies.
OptionsProfits For actionable options trade ideas from a team of experts, visit TheStreet's OptionsProfits now.
Readers Also Like:
>>Crossing, Internalization and the ISE's New QCC Order Type
Readers Also Like:
>>Right Prescription for Today's Market Headaches
Readers Also Like: