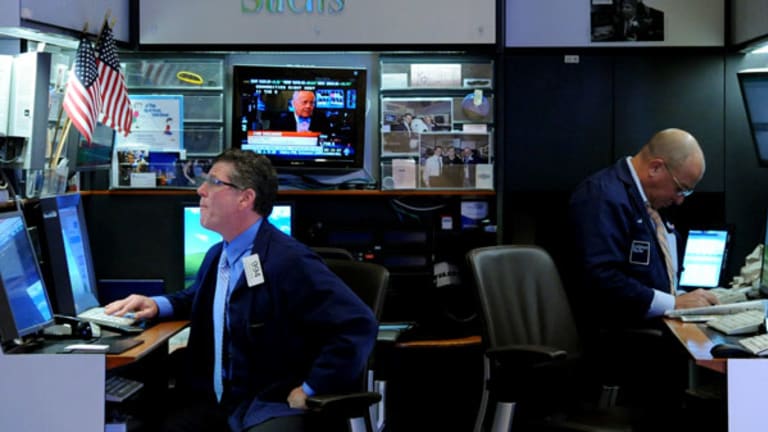 'Obvious' Is Usually Wrong
As you read the table-pounding pontifications of market pundits, consider their prediction style.
The stock market rewards the minority far more than the majority, most of the time. Sure, we have bull markets that can last two to four years, but they come around maybe twice in a generation. The options market definitely rewards the minority far more than the majority, because the options market is based on "zero-sum game" rules! To understand "zero-sum game" rules and tactics, think of the kids' party game Musical Chairs. The only difference being with options, for every "body" there is a "chair," though the value of the "chairs" is in constant flux!
I keep hearing the good ol' U.S.A. is entering a period of decline as fear and ugliness rule the day. The "easiest" thing has become either to do nothing, or to prepare for another round of financial armageddon. When I first started in this business in 1975, Howard Ruff was just beginning to catch the eye of the financial press as he sounded the alarm about how bad things were and how much worse they were about to get. Of course, his popularity peaked as things began to turn around. He reappeared a few years ago as the financial press reordained this "Permabear Laureate" as he presumably dusted off his old warnings for another go-around.
You can toss in that "permabear" cauldron of boil, trouble and bubble names like Prechter, Faber, Schiff, etc., as they all seem to become grossly popular just as the tide is beginning to turn against them. What their collective ilk eventually creates is a stock market so cheap, so backward in forward earnings guesstimates by those who should know better that it is seriously easy to make money on the bullish side once all the bears are convinced that they once again have it all figured out. Being obvious once again means being obviously wrong (as well as priced in!).
There are three ways to predict in this business. The first is to predict often, because if you attempt to predict the stock market, you have taken on the ultimate adversary that no one can beat over time. The second is to say the same things, over and over and over again (pick one: bull or bear), catching the next big bull or bear markets and then promoting the hell out of your "wisdom and prescience"! The third is what we do here -- put yourself on the line with every trade, standing up and sometimes being knocked down by those trade setups. You decide whose predictions are most valuable.
Skip is a former registered options trader and member of the Philadelphia Stock Exchange. He was an equity options analyst and broker with Paine Webber and a proprietary trader for Van Der Moolen. He served in the USMC, as well as played minor league baseball with the N.Y. Yankees organization. He is an independent stock and options market consultant.
OptionsProfits For actionable options trade ideas from a team of experts, visit TheStreet's OptionsProfits now.
Readers Also Like:
>>Markets Ready to Rebound or Ready to Drown?
Readers Also Like:
Readers Also Like: