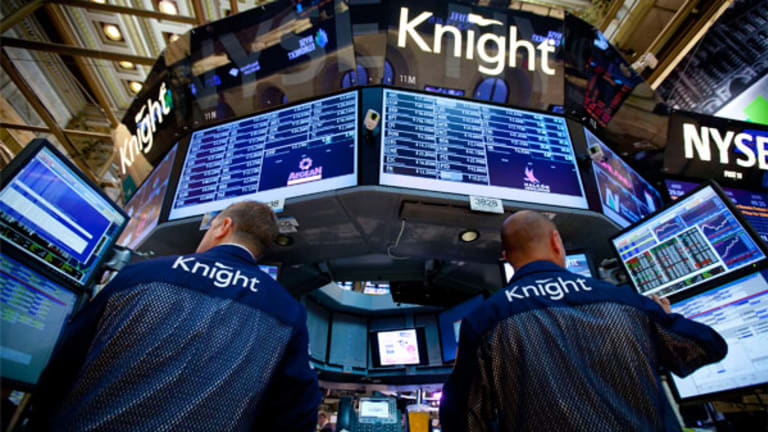 NKE: Let's Go for a Quick Run
Jill Malandrino and Scott Redler of T3Live review Nike on the charts for a quick trade (video). Mark Sebastian of Option Pit gives us the options play.
This complimentary article from Options Profits was originally published on January 26. Don't risk missing over 40 options trade ideas every week and exclusive commentary from over 10 experts. Click here for more information and a 14-Day Free Trial.
With the NBA moving into full swing it's hard not to think about one thing...athletic shoes. It's impossible to think about athletic gear without thinking about Nike (NKE).
However, NKE does have a few problems facing growth. Products from Under Armor(UA) and Lululemon(LULU) are taking some of the specialized market in clothing and while Reebok is certainly not what it used to be (have you pumped your shoe lately), it still remains a competitor. Also, companies like Puma and New Balance continue to innovate.
That said, society is beginning to loosen up and move away from dress to casual, and in many ways casual to athletic gear. On top of that we are all being pressed to work out more, and push toward healthier life styles. Finally, there are personalities wearing these clothes and shoes that are well known (we had a period of time where all there was to sell shoes was Kobe).
Looking at the stock itself, it is sitting at a 104-week high and the stock appears to be headed even higher. Moving on to the options, the stock has implied vols near a 104-week lows. 104-week high stock price, plus 104-week IV low price puts us in a perfect spot to buy premium.
Let's take a look at the chart with Jill and Scott before getting into the options trade:
For the really bullish, a naked call makes a lot of sense here. Personally, I love expensive stocks with low IVs for getting long strangles and straddles. We can buy the 105 calls for just over $1.00. This is incredibly cheap and presents a much better short term play than buying the stock outright.
Trade: Buy to open NKE February 105 calls for $1.07.
OptionsProfits can be followed on Twitter at twitter.com/OptionsProfits.
Mark can be followed on Twitter at twitter.com/OptionPit.
T3Live can be followed on Twitter at twitter.com/_t3Live_
At the time of publication, Jill Malandrino, Mark Sebastian and Scott Redler held no positions in the stocks or issues mentioned.