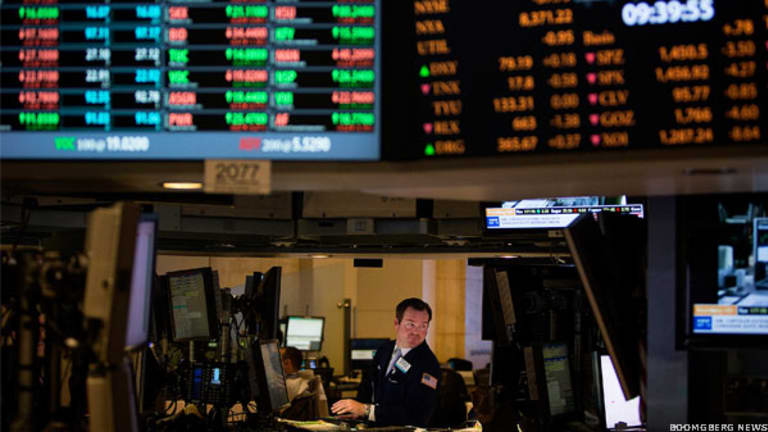 MOS: Earnings Play and Then Some
Jill Malandrino of Options Profits and T3Live's Chief Strategic Officer, Scott Redler, piece together a play on Mosaic into earnings. Skip Rashcke ties it all in with the options trade and analysis.
It was way back on May 17 of this very long year when I posted an
Mosaic (MOS) call vertical trade
. MOS was trading near $69 at the time, some $10+ higher than where it is now ($58.75; close 09/26)! That turned out to be nice quick, profitable spread. MOS was almost $90 in February, today cut almost in half over just the past eight months! That is rather stunning! But stunning has been seen throughout 2011, and this MOS-type move can be found in plenty of stock pricing as you well know!
Let's review the T3/OP video with Jill and Scott as they walk you through the fundamental and technical cases for a trade in MOS:
I am completely on board with their analysis. Unless the world is about to stop eating, putting Weight Watchers (WTW) out of business, MOS is now rather one inexpensive stock that allows for speculation on its upside potential. Like many quality stocks today, MOS is trading at a P/E ratio around 10. But, that ratio is based on the price of the stock and is not a number where the cash minus debt per share is both stripped out and then subtracted from the stock price! Do that math and you will find that MOS has almost $7 per share in cash! That $7 amount is taking into account the total debt being eliminated which the cash on hand for MOS easily could do.
Doing that math, subtracting the $7 per share from the current price suddenly drops the P/E ratio to near 7! The next quarterly earnings report is due to be made public tomorrow after the close (09/28)! Please take that into consideration. Consensus expectation is for MOS to report $1.29 per share, compared to the $0.67 earned per share in 2010's quarter. That would be a very nice dollar and percentage improvement!
Not too many stocks are in an industry that is considered essential (ah, we all eat!), debt free, growing and a major player in agriculture industry. Toss in a seasonal tendency for MOS to bottom in early fall, and rally into winter, and things bullish begin to jell in the mind.
MOS is not a trading vehicle for those who do not or cannot handle volatility. However, if you like your underlying stocks to have the "giddy-up" we label as stock volatility, MOS is for you!
This trade is medium in risk because it is hedged and thus the risk is totally controlled. It is medium in reward potential due to that same fact that the trade is one that is hedged.
Trades: Buy to open 3 MOS March 62.5 calls for $7.00 and sell to open 3 MOS March 67.5 calls at $5.00.
The total risk for the spread is the premium paid, or $2.00.
If you liked this exciting all-in-one content, click here for a 14-day free trial to Options Profits
At the time of publication, Jill Malandrino, Skip Raschke and Scott Redler held no positions in the stocks or issues mentioned.