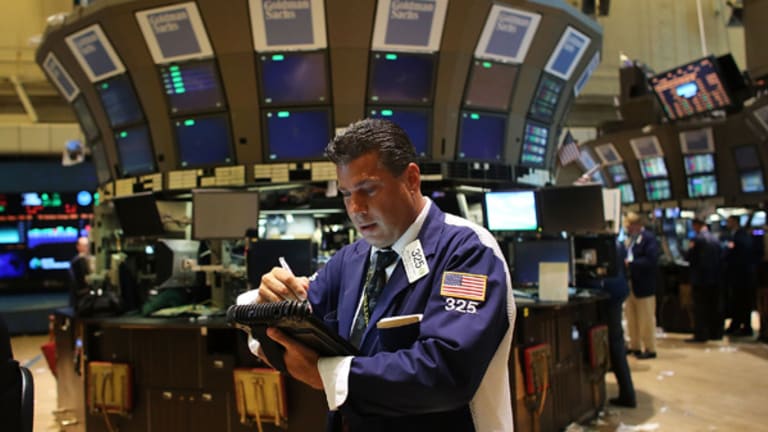 Metals Are Looking More Precious By The Day
It is our belief that there are a number of factors at work here.
Metals Are Looking More "Precious" By The DayThe Gold futures for December delivery closed at what was nearly a 5-week high today, with the precious metal climbing 2% during the session settling at $1,342.60. This move came on the heels of what has been a considerable move higher since the temporary resolution that was signed by the President during the early morning hours of October 17th, at which time December Gold was trading just shy of $1,250. It is our belief that there are a number of factors at work here. First, it appears that we have moved beyond the extreme speculation in the contract that we were experiencing during the debt discussions on Capitol Hill. During this time our traders were hearing a lot of chatter across institutional trading desks that there were some major short plays being entered into, with the hope that such desks would be able to capitalize on a swift downward move by the metal on a deal announcement. When we finally received word of the deal on the 17th, and the metal failed to catch an offer, institutions were quick to cover their short, subsequently pushing the metal higher.
Additionally, as we wrote in an article that we published via TheStreet.com on October 7th, our speculation was that the government shutdown would in fact accomplish at least one thing. And that would be that it would provide some sense of certainty around the question of "when" the Federal Reserve will begin to taper its Quantitative Easing program. With the weakness seen in the September jobs report that was released today, showing a non-farm payrolls figure of 148,000 jobs created versus an estimate of 185,000, coupled with what many analysts expect to be a negative impact to GDP and average corporate earnings at best, I tend to believe taper has been pushed back to mid 2014 at the earliest. With the recent action in the dollar, metals, interest rates and equities, it appears that others feel the same way too.
With that said, I believe that my forecast of a $1,400 retest in Gold remains in play. At this point the Federal Reserve will be reluctant to taper until Washington DC provides the market with some certainty, coming in the form of a long-term budget solution. And using history as a guide, it is hard for me to remember the last time our government came to a "long-term" solution for anything, at least one that the market construed to be a positive solution.
Travis McGhee
CEO, FuturesANIMAL
OptionsProfits can be followed on Twitter at twitter.com/OptionsProfits
FuturesANIMAL can be followed on Twitter at twitter.com/ FuturesANIMAL
Travis can be followed on Twitter at twitter.com/Travis_McGhee
At the time of publication, Travis McGhee held positions in SLV.