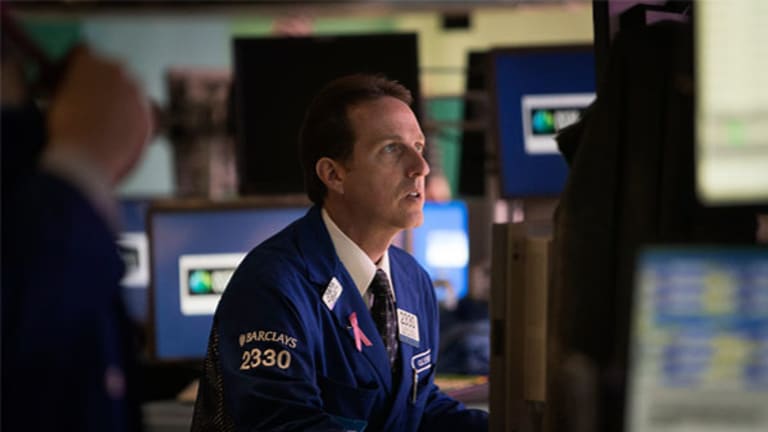 Making a Bet LVS Moves Lower
We are going to take a gamble on Las Vegas Sands and sell an October call spread.
Shares of gaming operator Las Vegas Sands (LVS) - Get Las Vegas Sands Corp. Report have had an impressive run over the past two months, from a year-to-date low of $20.73 on July 1 to Wednesday's close of $32.28, a climb of 55% while the broad market lifted only 9.1% over the period. Call volume surged on Wednesday, with a complex package involving several call spreads trading early in the day on the PHLX when shares were near $31.72.
Las Vegas Sands (LVS) Daily Contract Volume
Source: Trade Alert

In this package, a customer bought 10,000 LVS January 30-31 call spreads, 4000 LVS October 29-30 call spreads, and 5000 LVS January 29-31 call spreads, resulting in total open interest growing of 47,000 contracts this morning. The focus on opening new in-the-money call spreads is slightly unusual, and with the customer short a total of 15,000 January 31 calls, suggests a view that the rally may have run out of steam.
Sharing that view, this sale of the LVS October 33-34 call spread for $0.40, provides a bit of positive time decay and potential to keep the premium if shares stall out. The risk is $0.60 if shares continue to climb and expire above $33.40 on Friday October 15.
Trades: Sell to open 10 LVS October 33 calls at $1.42 and buy to open 10 LVS October 34 calls for $1.02.
The net credit for this trade is $0.40.
At the time of publication, Henry Schwartz held no positions in the stocks or issues mentioned.
Henry is the president of Trade Alert LLC, a provider of real-time options analysis tools to leading Wall Street firms. His systems analyze hundreds of thousands of transactions per second to help professionals identify and interpret market activity in real time, supporting informed trading decisions and intelligent idea generation.
OptionsProfitsFor actionable options trade ideas from a team of experts, visit TheStreet's OptionsProfits now.
Readers Also Like:
Readers Also Like:
Readers Also Like: