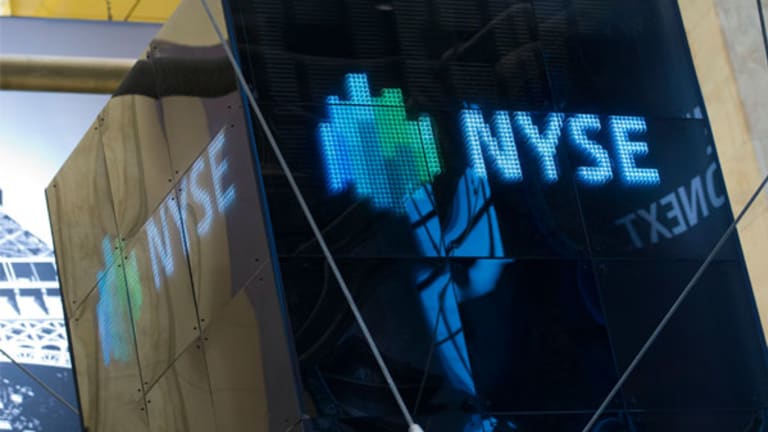 LLL: A Defensive Play
Buying shares and selling January 2012 75 calls and puts looks like a winner to me on shares of L-3 Communications.
After the big market run up, it's nice to find a quality issue that still trades at a bargain valuation.
L-3 Communications
(LLL) - Get Report
is that type of stock. LLL is a market leader in high data rate communications equipment and defense electronics for both military and government use.
Sales, earnings and dividends have shown huge gains over the past decade yet the shares, which closed Monday at $70.61, trade for only 8.6x this year's and 8.4x the 2011 estimates. That's just about half of its 10-year median multiple of 17x.
L-3's ratings show high marks for financial strength, stock price stability and earnings predictability. Value Line rates them above average for safety as well. The present $0.40 quarterly dividend offers a well-covered 2.26% current yield.
Why are the shares cheap? High federal budget deficits are crimping defense spending which has caused 2011 estimates to decrease from $8.70 to about $8.32-$8.40. That's an overreaction in my view, as LLL peaked at over $115 in late 2007-early 2008 when EPS came in at only $5.98.
L-3 Communications (LLL) EPS
Source: Value Line
A rebound to even 10x projected earnings would bring LLL back up to $84.00 over the next 12 months. That target is in line with
Morningstar's
$83.00 fair value estimate and is well below
Standard & Poor's
$104.30 fair value figure. LLL actually changed hands as high as $97.80 earlier this year.
Buying shares while selling January 2012 75 calls and puts looks like a winner to me.
If LLL creeps back to $75.00, or better (up 6.3%), by January 21, 2012:
¿ The call will be used and the put will expire worthless.
¿ You'll have received at least $160 in dividends.
¿ Your final position will be no shares and $7,660 in cash.
$7,660 - $5,561 = $2,099 net profit in this best-case scenario. $2,099/$5,561 = 37.7% cash-on-cash achieved in about 13.25 months or 34% annualized. That's pretty good on a relatively low-risk stock that only needs to rise a bit over 6%.
Breakeven on the whole trade is $65.31 excluding dividends, which provides a 7.5% margin of safety if things don't go as expected.
Trades: Buy 100 LLL for $70.61 per share, sell to open 1 LLL January 2012 75 call at $4.70 and sell to open 1 LLL January 2012 75 put at $10.30.
At the time of publication, Paul Price held no positions in the stocks or issues mentioned.
Dr. Price joined Merrill Lynch in 1987 and over the next 13 years worked with A.G. Edwards, Wheat First and Ferris, Baker Watts. Dr. Price enjoyed enough success to retire in October 2000, but he continues to write and give investment seminars.
OptionsProfits For actionable options trade ideas from a team of experts, visit TheStreet's OptionsProfits now.
Readers Also Like:
Readers Also Like:
>>Testing the Theory of Maximum Pain
Readers Also Like: