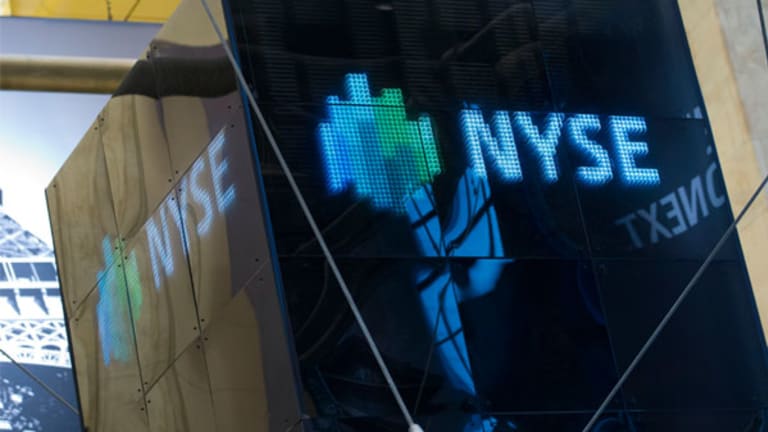 Let It Go: A Test of Support Is Coming
Global asset classes are looking more positive for the longer term, but we're not through yet.
The following commentary comes from an independent investor or market observer as part of TheStreet's guest contributor program, which is separate from the company's news coverage.
NEW YORK (
) -- Global asset classes went through 2011 in choppy and overlapping fashion, yet in 2012 have found a near-term momentum capable of holding price action moves from one session to another. Trends are starting to get aligned, which allows traders to plot a longer-term plan. However, before the next leg higher in Equity Indices, Bullion, and Currency is made, it is highly likely that a reversal to support will be seen. It will be at that point, when the strength of buying can be assessed, that volume is likely to increase and positions built into that could possibly hold steady.
Now is not the time to get the ticker-tape parade going; the January moves eclipse what was able to be achieved in 12-months of 2011 trade. It is a start, a signal that money on the sidelines is getting bored, but not as yet a signal that global asset classes will be able to hold higher. Patience is key; the pullbacks will come and if support holds at a time that global markets have trend alignment new signals will be strong.
There is no point chasing the recent moves higher because in retrospect global risk looked weak right up to the point of the
Federal Reserve FOMC
Wednesday statement. In reality nothing was said in that statement that most did not already know. Be that as it may, the technical reads have changed, and now need to confirm the strength of resolve to hold
S&P 500
above 1295, gold and silver above 1660 and 32.00, and the Dollar Index below 79.90.
Global View
--CHART--
* See Table Notes below
Commodity Update
Near-Term Support and Resistance:
Gold: Support, 1675; Resistance, 1775 Neutral 1668. Silver: Support, 32.00; Resistance, 34.45 Neutral 32.05. Oil: Support, 99.05; Resistance, 102.50 Neutral 99.10.
Equity/Dollar Index Update
Near-Term Support and Resistance:
S&P500: Support, 1305; Resistance, 1340; Neutral 1308. Dax: Support, 6430; Resistance, 6590; Neutral 6400. DXY: Support, 78.50; Resistance, 79.95; Neutral 80.00.
Currency Pair Update
Near-Term Support and Resistance:
EUR: Support, 1.2990; Resistance, 1.3290; Neutral 1.3005. GBP: Support, 1.5590; Resistance, 1.5735; Neutral 1.5585. AUD: Support, 1.0490; Resistance, 1.0790; Neutral 1.0490.
* Global View Table Notes When four-hour chart trends and momentum reads are aligned across equity indices, and commodity and currency asset classes, a trending market is more easily achieved, and trade exposure and initial targets are generally increased. When trend and momentum reads are not aligned, a choppy and overlapping period of trade is more easily achieved, and trade exposure and initial targets are generally reduced.
A long trend that is oversold generally sets up for a long reversal off support. A short trend that is overbought generally sets up for a short reversal off resistance. Markets that are overbought into a long trend, or oversold into a short trend, can remain that way for a long time. Any positions that are taken against the four-hour trend will have to absorb choppy and volatile price action.
TheLFB is great for all skill levels. Receive market support, and get TheLFB trader advantage. Sign up today!
Marco Hague is one of the founders and principals of The London Forex Broadsheet (commonly known as TheLFB), a global forex trader portal with headquarters in the U.S. Hague began his career with the Bank of England dealing with foreign exchange control, and he has been trading for the last three decades. He has been involved with institutional risk asset ratio analysis and the implementation and maintenance of institutional trade desks globally.