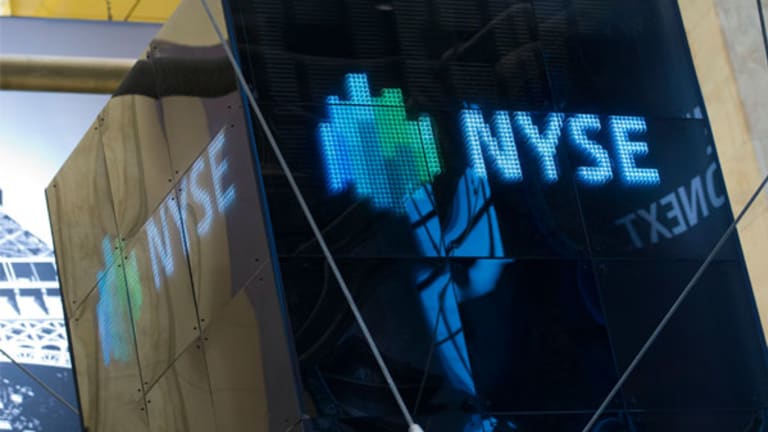 Investing in Fear and Greed
The psychological perception of all players, no matter what tools they are using or how much money they are trading and investing, is the only thing that drives markets.
Financial market volatility has been around a long time and it has little to do with the armies of arbitrage and flash traders out there. Rather, it has everything to do with the varying collective intensity levels of fear and greed from all market participants. Whether it is a retired couple worrying about their 500 shares of
Apple
(AAPL) - Get Apple Inc. Report
or a hedge fund manager worrying if he is going to have to blow out a stock position to meet redemptions, collective fear and greed is real. The psychological perception of all players, no matter what tools they are using or how much money they are trading and investing, is the only thing that drives markets.
The good news is, there are ways to measure these moods. The better news is, there are ways to do that in a variety of financial markets -- not just stocks. For the stock market, the barometer of fear and greed is measured simply and cleanly by the CBOE Volatility IndexI:VIX. A VIX that is drifting lower measures an increasing amount of greed in the market place. That is, no one is looking to close out their positions nor are they looking to protect what they have. They are greedily (and potentially lustily) sitting on their positions waiting for them to continue to appreciate. This is why when the VIX is falling, markets rise -- the collective fear that causes selling is currently being held in check.
On the other hand, a VIX that is drifting, or, more likely, jumping higher, indicates a spike in fear as traders scramble to protect what they have by grabbing protection in the form of put options hand over fist. Not surprisingly, this spike in fear leads to selling, and market prices suffer as a result. Track the VIX and you can track the mood of the markets.
Even better, on Monday, CME Group (CME) - Get CME Group Inc. Class A Report launched futures contracts on gold and oil volatility indexes, and will soon offer options on these futures contracts. It also has plans to offer futures and options based on corn and soybean volatility indexes. The financial markets are recognizing the importance of being able to measure this fear and greed, and are continually introducing new tools to measure these moods on a variety of markets. The point being is that if you are primarily interested in gold, then there is a tool to measure and watch the fear and greed in that market. Be mindful of the moods in the markets in which you have exposure or risk getting run over by a steamroller.
As traders and investors, if we have a handle on the psychological perceptions of the market place, then we have a handle on the best way to manage our own portfolio. If everyone is feeling greedy, that is the time to tighten stops on existing positions -- not buy new ones. If everyone is fearful and prices are spiking, that is the time to start looking for new buy points and not freak out like the rest of the market participants. There is no need to follow the herd when you don't have to.
At the time of publication, John Carter held no positions in the stocks or issues mentioned.
John is a Commodity Trading Advisor with Razor Trading. McGraw Hill commissioned him to write a book entitled Mastering the Trade, which was released in January 2006. Carter has also been featured on ABC Money. He and Hubert Senters founded and run the Trade the Markets web site.
OptionsProfits For actionable options trade ideas from a team of experts, visit TheStreet's OptionsProfits now.
Readers Also Like:
>>I'm Going With LOW-Priced Options
Readers Also Like:
>>Human BioArmor for Your Portfolio
Readers Also Like: