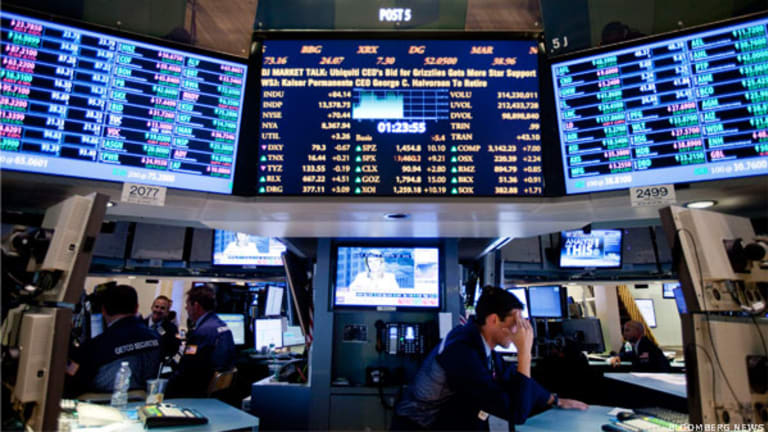 How to Trade Corn as It Breaks Out of a Trading Range
Poor exports, demand destruction and charts show that corn may fall soon.
Poor exports, demand destruction and charts show that corn may fall soon.
NEW YORK (TheStreet) -- December corn futures are trading slightly higher this morning at $7.42 per bushel. Corn saw a flat close yesterday as beans and wheat came under pressure. Corn has been trading sideways in a range from about $7.30 to $7.70. The market has remained range-bound since mid-September.
Following an amazing rally that saw corn prices trade from $5 all the way up to $8.49, the bulls have lost ground and have not been able to muster the same type of buying intensity and conviction that propelled this market skyward just a few months ago. I smell a little demand destruction. That would make sense, after all, as higher prices have reduced demand from big importers such as China and Japan.
What will be the catalyst that forces this market to break out of its trading range? In my opinion, not only poor exports and demand destruction will drive this market lower, but the chart as well. How can the chart drive price lower, you ask? I have spoke in previous articles about the gap on the December corn futures daily chart from about $6.76-$6.85 and a half or so. For those not familiar with gaps, they act like black holes on a price chart. They have a tendency to suck price action to them.
Although many gaps fill very quickly, some take longer than others -- sometimes weeks, months or even years. But in my experience, they eventually "get filled" most of the time. I suspect this time will be no different.
This price level on the daily corn chart also happens to coincide with the 50% retracement level. This level of retracement is very common, and in the case of corn I feel it makes the odds of a gap fill in that area even more likely.
Breaking corn down into a smaller time frame and looking at just the past five sessions, corn futures have been drifting lower, settling at $7.37 yesterday. Although yesterday was a quiet session, it's important to note that price did close in the bottom half of the day's range, indicating sellers are still in control.
What makes this even more interesting is the fact that chances are good that a whole lot of sell-stops are parked immediately under the current trading range. Should prices start breaking below $7.32 or so, those stops may get triggered, creating a landslide effect of downward price action as longs abandon ship, in which case look out below.
Should this prove to be the case, the gap fill lower is a very good and logical target. There are many ways to play this scenario. One could simply sell corn futures or sell calls. Given, however, what in my opinion is "cheap" options in corn right now, I would advise against being a call seller as the risk/reward simply is not there and look to be a put buyer.
Purchasing a put in this case will give you some time to let further bearish price action develop without the fear of getting taken out of the short position on a stop-hunting expedition. You will also have an increase in implied volatility on your side in this case.
I have outlined a trade below I feel has good risk/reward parameters. As always, feel free to contact me for trade setups and other ways to position in this market using options or futures. Please note today is Oct. 30, and all trade information is based on the most recent data.
Purchase one January 2013 corn $7.40 put for 22 cents or better good until canceled.
Target: If filled, place an order to sell this put at 66 cents good until canceled.
Risk on trade: limited to premium paid plus commissions and fees. I recommend exiting the position if the long put starts trading for 11 cents (50%) of the premium paid for the put. In this case, risk is $595 including a $45 R/T commission inclusive of all fees.
Profit potential: theoretically unlimited down to zero. In the scenario above, profit would be $2,155 after subtracting a $45 R/T commission inclusive of all fees.
Futures and options trading is inherently risky and unsuitable for all investors. Past performance is not necessarily indicative of future results. Stop-loss orders intended to limit losses to certain amounts may not be effective because market conditions may make it impossible to execute such orders.
Commodity Futures Trading Commission disclosure for licensed brokers: This material is conveyed as a solicitation for entering into a derivatives transaction.
Matt Zeman is a trader at
. He began his trading career as a runner in the grain pits at the Chicago Board of Trade before becoming an arbitrage clerk. Eventually he started trading equity options and stocks. Matt now is a full-time futures broker. He has been a frequent guest on CNBC, Fox and Bloomberg, and provides his views on the stock, bond and futures markets for financial media including Dow Jones, the L.A. Times and The Associated Press. Matt is a member of the Chicago Board of Trade, and carries series 3, 7 and 66 licenses.