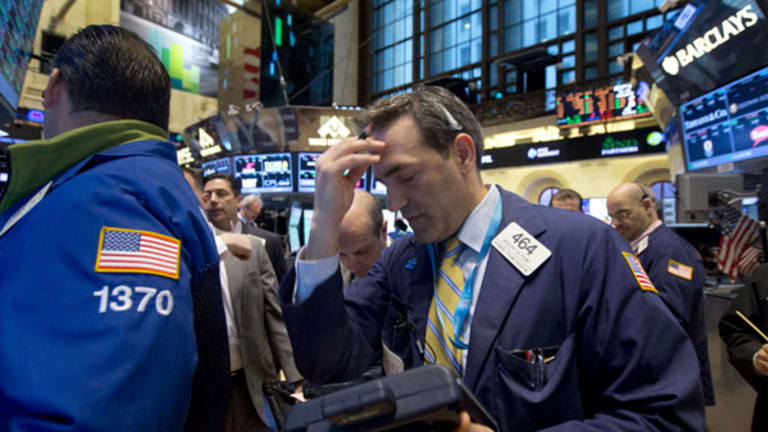 How Options Can Help Minimize Short Risk
Shorting stocks is not a strategy used often by retail investors because of the difficulty in timing the market and the greater amount of risk involved.
Shorting stocks is not a strategy used often by retail investors because of the difficulty in timing the market and the greater amount of risk and capital involved.
Mastering this strategy is difficult, because the markets tend to move higher the majority of the time, said Ron McCoy a portfolio manager with Covestor, the online investing company, and founder of Freedom Capital Advisors in Winter Garden, Fla.
"Selling short is one of the riskiest ventures to undertake and few people have been able to successfully master this method of investing," he said. "Sure, bear markets and corrections are going to come, but trying to time that is more than half the battle."
There are many execution and risk issues for shorting stocks, especially for retail investors because some traders may not be able to meet their margin calls if the stock rises, said K.C. Ma, director of the Roland George investments program at Stetson University in Deland, Fla.
"You need to have enough equity to be able to stay in the game," he said. "Even though you have the ability to meet the margin calls, the shareholder who loaned you the stock may like to take the profit on a rising stock by asking you to return the stock. This call effectively terminates your investment. This is the second call you don't want to receive as a short seller."
Instead of trying to determine a time when a stock or market is going to decline, investors can buy and sell options that are less risky.
"Investors who get caught up in trying to time the market more often than not end up on the wrong side of the trade" said McCoy.
Options can limit the amount of risk and increase an investor's odds of winning, he said. The most simple and common method is to buy a put on the underlying stock or index.
"You can only lose what you paid for the options," he said.
One caveat is that investors need to research and choose the right direction and timing in order for this strategy to be profitable.
"Simply buying a put on the S&P 500 and hoping it goes down may not be enough," McCoy said. "If you had the direction right and the market moved down, you could still lose because your timing was off by a month or two and your option ends up being worthless at expiration."
Another option is to target a stock or index and sell a call spread on it. Selling a call spread involves selling one strike and purchasing a higher strike price at the same time, which allows investors to limit their risk if they are incorrect and not be caught up in a short squeeze.
"Being long, the higher strike price option serves as protection against the short lower call option," he said. "If an investor thinks the market may pause here or go lower in the next few weeks, he could sell a call spread on the S&P 500."
Traders who want to profit from a decline in the market can use options on an index-based ETF such as SPDR S&P 500 ETF Trust (SPY) - Get SPDR S&P 500 ETF Trust Report , said Meredith Zidek, a Hunt Valley, Md.-based options and ETF trader. This ETF is traded widely and is a favorite among investors for buying and selling short.
A bear call spread is an alternative to the risky venture of simply selling shares short or even just buying puts, which require precise and accurate timing. When SPY trades at $233, a move downward would "bring in the maximum profit on the following spread: selling calls at the $233 strike for the March 17, 2017 monthly expiration and receiving a $2.50 premium per contract and buying an equal number of calls at the $239 strike for the same expiration and paying $0.52 per contract," she said. "The totals for each contract would be $250 received and $52 paid, with the difference being $198 as the premium received as a credit for setting up this spread."
The best outcome would be for SPY to end on expiration day below $233, Zidek said.
"The purchased call serves as a cap on damages, should the spread-writer be unfortunate as SPY rises instead of falling," she said. "While any option writer has to be prepared to have shares assigned and the purchased call provides a guaranteed price for buying to close any short shares assigned via the short call, generally this spread would be closed by expiration, unless both calls remain out-of-the-money."
The worst outcome for the trader would be a capped loss which is equal to the difference between the two strikes, minus the premium received.
"If SPY finishes on the expiration day above both strikes, such as $240, the options involved would be worth the following: the $239 call would be worth about $1 per contract and the $233 call would incur a cost of $7 per contract to close," Zidek said. "This risk/reward ratio is attractive to some bearish, but cautious traders, considering that SPY could rise to any price above the two strikes without worsening the loss."
Be sure to check out Action Alerts Options, TheStreet's "premium site for options traders."