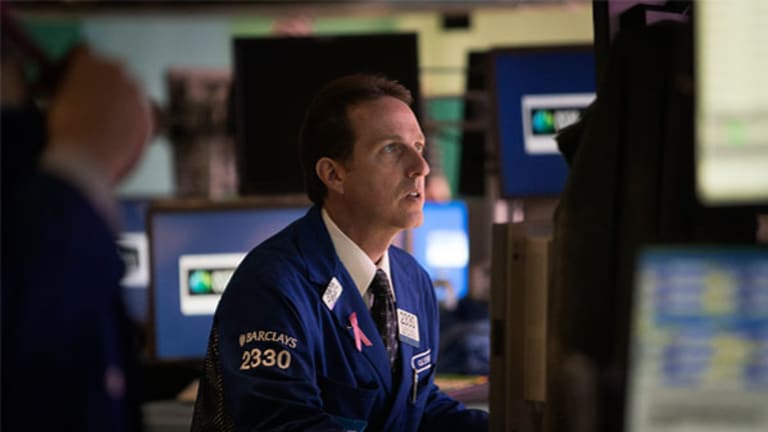 Global Futures Market: Cash Is King
Interest-rate market activity is creating disorder. Investors need to focus on the near term.
The following commentary comes from an independent investor or market observer as part of TheStreet's guest contributor program, which is separate from the company's news coverage.
NEW YORK (
) -- EUR and oil fell, GBP found buyers, gold held support, silver dropped and equity indices, AUD and CAD held steady. No signals have formed today.Italian 10-year bonds hit a Greek-like 6.5% at auction today, an impossible yield for economic balance to happen. French bonds are next.
Interest rate market activity is clearly signaling inter-bank chaosand government financing disorder. Investors need to look near term.Cash is king right now. Any open positions, in any market, will run the risk of massive volatility impacting global trade by Monday.
Month-end window dressing and book-balancing will create near-termprice action going into Wednesday. The potential for December trade tobreak hard is high and is worth patiently waiting for.
Follow
TheStreet
on
and become a fan on
Near-term Outlook
:
Commodity UpdateGold: support, 1,655; resistance, 1,735; neutral, 1,690. Silver: support, 30.40; resistance, 33.20; neutral, 32.30. Oil: support, 94.50; resistance, 98.90; neutral, 97.70.
Equity/USD UpdateS&P 500: support, 1155; resistance, 1185; neutral, 1185. Dax: support, 5360; resistance, 5805; neutral, 5590. DXY: support; 78.25 resistance; 79.40, neutral, 78.40.
Forex UpdateEUR: support, 1.3345; resistance, 1.3555; neutral, 1.3515. GBP: support, 1.5475; resistance, 1.5775; neutral, 1.5640. JPY: support, 76.20; resistance, 77.50; neutral, 77.05.
Recent Market Updates
:
Angela Merkel: "Conditions weren't right (for euro-bonds and wouldsend) completely wrong signal." Result: Collapse of equity and FX risk.Equity and forex futures contracts hit the low of the session in reaction to another news headline that Germany will not back Euro bonds. Ten-year Treasury note values breaking higher through 131.50 will force the USD higher and the S&P 500 toward 1150 and a possible 1075 test.
Global trade initially bounced equity indices and bullion off near-term support ahead of two days of weak order flows and a U.S. holiday. On the S&P 500, 1205 will be pivotal as upside resistance. For traders who do not want to be glued to charts for the next three sessions watching reactions to news headlines, a break may be in order. Signals will be issued to clients as sustainable price action price action moves are seen. The holiday period will disrupt order flows.
TheLFB is great for all skill levels. Receive market support, and get TheLFB trader advantage. Sign up today!
Marco Hague is one of the founders and principals of The London Forex Broadsheet (commonly known as TheLFB), a global forex trader portal with headquarters in the U.S. Hague began his career with the Bank of England dealing with foreign exchange control, and he has been trading for the last three decades. He has been involved with institutional risk asset ratio analysis and the implementation and maintenance of institutional trade desks globally.