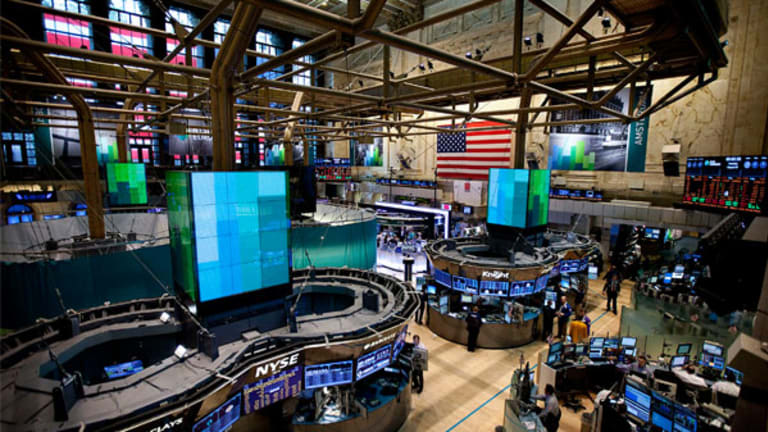 Shares of for-profit education companies are rallying in the early days of June after new rules governing gainful employment for college students were released Wednesday night. The sector saw heavy trading ahead of the published guidelines and then a broad rally ensued Thursday on news the Obama administration is giving learning institutions more time to comply with tests and guidelines. The decision lifts a regulatory overhang that has been weighing on the sector in recent months. The issue facing for-profit education companies is largely related to student debt levels and gainful employment statistics. Students seeking to enroll in an accredited learning institution can request government help. The amount of financial aid varies based on the student's financial background and tuition needs. In addition to scholarships, grants and private loans, federal financial aid is an important source of tuition funds for students -- and a huge source of revenues for education companies. Government loans to college students totaled $30 billion last year, according to Bloomberg.
In recent years, the government has been scrutinizing some of the for-profit education companies. Many students are graduating with high levels of debt, but few legitimate job prospects due to poor economic conditions and a national unemployment rate of more than 9%. Defaults on student loans are on the rise. At the same time, some colleges are facing regulatory heat for shady recruiting practices and encouraging students to take unrealistic debt loads. Critics compare the tactics to the easy lending practices by mortgage brokers that helped pave the way for mass defaults during the subprime loan crisis. Ultimately, when a student defaults on a government-backed loan, the taxpayer foots the bill.
The new rules are termed gainful employment because the goal is to ensure that more students can get adequate jobs to repay government-backed loans. Under the final regulation, colleges have until 2015 to meet certain eligibility tests for their students to qualify for financial aid. In the previous rule, many institutions could have lost eligibility by 2012. In a nutshell, for-profit colleges have an additional three years to meet certain tests related to student graduation rates, employment, and debt repayments. 18% of programs are expected fail the guidelines at some point, but only 5% are expected to lose eligibility under the new law, according to the Department of Education.
So, a cloud has been lifted over many names in the industry and shares are rallying. Apollo Group (APOL) , which owns the University of Phoenix, is up 15.5% this week. Corinthian Colleges (COCO) , which was considered to be among the most at risk from a regulatory crackdown, has gained 25.6%. Strayer Education (STRA) - Get Strategic Education, Inc. Report, which prior to this week had seen its shares cut in half over the past 12 months, has gained 18.6%.
The next logical question is: what are the investing opportunities among the for-profit names given the new regulatory environment? Is it a time to buy or sell? While the new rule lifts a cloud over the space, not all education stocks are created equal and there are likely to be winners and losers in the years ahead. One name to watch for upside trading opportunities is Career Education (CECO) - Get Career Education Corporation Report. Shares are seeing relative strength today after FBR Capital raised the stock to Market Perform from Underperform based on valuations. The company is a cash cow generating more than $27 per share in revenues. Meanwhile, the balance sheet is clean, with $400 million, or $5.14 per share, in cash and only $1.4 million in debt. Shares of the Schaumburg, IL company are up $0.25 to $24.35 Friday morning and 11.4% on the week. Look for the gains to continue, as improving fundamentals and a softer stance from the DOE give CECO shares a lift in the years ahead.
Special Invite to the Floor of the NYSE: Join Skip Raschke, Jill Malandrino and OptionsProfits for exclusive access to the to the NYSE trading floor. Skip and Scott Redler of T3Live will provide informative presentations on trading and the markets in the Exchange's main boardroom. Following the session, we will head to the trading floor for a mock trading session and cocktail reception. This is an amazing opportunity that you will not want to miss!
Frederic Ruffy is an experienced trader and provides daily commentary and analysis of the options market. He is co-founder of the web site, WhatsTrading.com. His work has also appeared in Futures Magazine, Technical Analysis of Stocks & Commodities, Stock Futures and Options, and Sentiment.
In addition to writing market commentary and trading-related books and articles, Fred has also worked as an instructor, educating investors on advanced topics like measuring volatility, the benefits of sector rotation and the risks and potential profits from trading around earnings. An active trader himself, with over 15 years securities industry experience, his market observations and analysis of the options market are featured regularly in the financial press including Barron's, Reuters, The Wall Street Journal, and Bloomberg.
>>The Importance of Portfolio Balance
Readers Also Like:
Readers Also Like: