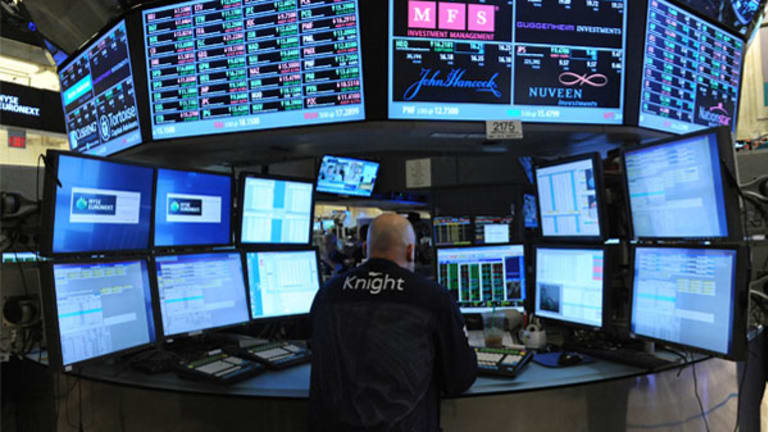 Dykstra's Deep-in-the-Money Call: Walgreen
This solid play beat Wall Street's earnings expectations a month ago.
In sports, the winning and losing teams are often decided well before any of the players even step on the field.
It often comes down to the general managers, owners and the rest of the front office. They're responsible for picking the players and assembling the teams. If they fail, the season is over before it even begins.
This past weekend, the National Football League held its annual amateur draft in New York City's Radio City Music Hall. There were seven rounds and 252 picks. It was the culmination of millions of dollars and endless hours of scouting.
Many teams had high hopes that they could grab the next Tom Brady, now an all-star athlete, but a player that wasn't drafted until the sixth round. The truth is many teams will be saddled with the inevitable high-priced first-round busts.
The results will take years to determine, but the Monday Morning quarterbacks generally agree the Kansas City Chiefs, Washington Redskins and Miami Dolphins were among the victors this weekend, while the Tennessee Titans and Houston Texans went home with the short end of the stick.
In the end, time will tell and it's ultimately up to the players to perform. But, if a team is filled with a stable of players with limited upside, its chances at success are slim to none.
The same philosophy applies to picking investments for your portfolio, and I'm going to try and help you fill your team of investments with winners.
I've already drafted some winners this season and we've come out of the gate quickly. Wins include
General Electric
(GE) - Get General Electric Company Report
,
Dow Chemical
,
Boeing
(BA) - Get The Boeing Company Report
,
Garmin
(GRMN) - Get Garmin Ltd. (Switzerland) Report
and
Sigma Designs
(SIGM)
. Others, such as my pick on
Cisco Systems
(CSCO) - Get Cisco Systems Inc. Report
have been cut already, while the jury is still out on other orders that have been filled.
The strategy I employ is simple. I find companies I believe have been unfairly sacked by Wall Street and put my money behind them. My time horizon is often four to seven months, and many times the trades are completed much sooner. The main focus in this newsletter is on deep-in-the-money options calls because they give me access to the world's best companies at a fraction of the cost I would have to pay if I bought shares of the company's common stock.
Today, I am drafting
Walgreen
(WAG)
to our team. The company is a prescription drug and convenience store chain. Its competitors include
Rite Aid
(RAD) - Get Rite Aid Corporation Report
and
CVS Caremark
(CVS) - Get CVS Health Corporation Report
. Walgreen's stock price closed at $35.49 on Friday, just a few bucks above its 52-week low of $32.50, which it hit in December. Its highest point in the last year is $48.09, which came in July.
Walgreen is a solid play. The company beat Wall Street's earnings expectations a month ago when it announced its fiscal second-quarter results. Its sales jumped more than 10% from the year-ago period.
The company said on Friday it completed its tender offer for
I-trax
( DMX), which it acquired for $5.40 a share. The move is part of Walgreen's plan to build a new health and wellness unit. Furthermore, I like Walgreen's potential. With an aging population and the company's business of selling prescription drugs, I like its chances.
Therefore, I am placing a limit order to buy 10 contracts of the October $30.00 DITM calls (WAGJF) for $6.50 or better.
As a reminder, once the order is filled I immediately place a good-till cancel (GTC) order at $1.00 above the entry price in order to exit the trade and score a $1,000 profit.
Always remember: Life is a journey, enjoy the ride.
At the time of publication, Dykstra had no positions in stocks mentioned.
Nicknamed 'Nails' for his tough style of play, Lenny is a former Major League Baseball player for the 1986 World Champions, New York Mets and the 1993 National League Champions, Philadelphia Phillies. A three time All-Star as a ballplayer, Lenny now serves as president for several privately held businesses in Southern California. He is the founder of The Players Club; it has been his desire to give back to the sport that gave him early successes in life by teaching athletes how to invest and protect their incomes. He currently manages his own portfolio and writes an investment strategy column for TheStreet.com, and is featured regularly on CNBC and other cable news shows. Lenny was selected as OverTime Magazine's 2006-2007 "Entrepreneur of the Year."