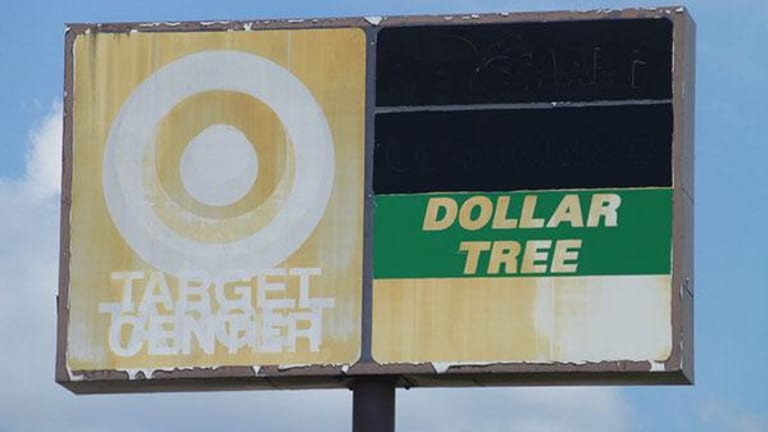 Dollar Tree Stock Will Recover -- Use This Trading Strategy to Profit
Dollar Tree's (DLTR) chart shows the typical overreaction to negative earnings surprises. Here's how to trade the coming bounce using stock options.
Dollar Tree (DLTR) stock slumped Thursday after the discount retailer reported weaker-than-expected earnings. The stock should bounce back, however, and you can use stock options to profit.
Take a look at the stock's chart.
Support was established at $94 per share back at the beginning of July. Price gapped to close at $85.50 on Wednesday, but it seems likely to turn back up. Confirming the gap below support was the largest volume spike in six months, and the relative strength index's move 10 points into oversold territory.
With these indicators in mind, look at the options that expire on Sept. 16. The 85 put can be sold at a bid of 1.55. After trading costs, you would receive a net premium of $146. If the stock price rises as expected, this option will lose time value and end up expiring worthless, or you can close it at a profit. If the stock moves down below the put's strike, the position can be closed or rolled forward to avoid exercise.
This article is commentary by an independent contributor. At the time of publication, the author held no positions in the stocks mentioned.
Besides blogging atTheStreet.com,Michael Thomsett alsoblogs atSeeking Alphaand several other sites.He has been trading options for 35 years and has published books with Palgrave Macmillan, Wiley, FT Press and Amacom.His latest book isMaking Money with Option Strategies.