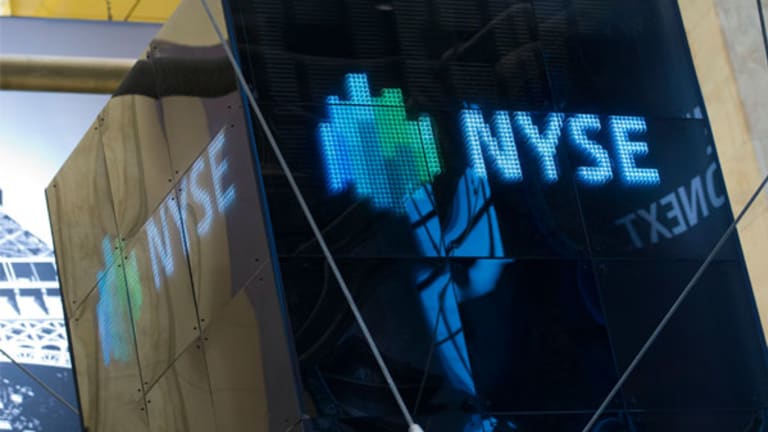 Disturbing Signs in ADP Report
The discouraging report could lead to a 3% to 5% pullback in the market.
The discouraging report could lead to a 3% to 5% pullback in the market.
Chicago (
) -- With today's ADP employment report coming in worse than expected, we are seeing a moderate pullback in stocks today.
Certainly the fact that employers cut more jobs in July than anticipated is giving investors reason for pause. Following the ADP report as well as the Challenger Job-Cut Reports, investors are left to wonder if we are in for another round of heavy layoffs.
Although employment is a lagging indicator, the numbers we are seeing today certainly will not sit well with investors. The intermediate future of consumer spending remains a cause of great concern, as spending is unlikely to climb significantly in the face of falling wages, rising unemployment, and lower home prices.
Add to this the contraction in service industries seen in today's ISM Non-Manufacturing Index, as well as a market that is already overbought, and you have the makings of an imminent pullback.
In addition, some volatility is to be expected ahead of the "big enchilada" -- Friday's non-farm payrolls number. The size of any potential pullback is highly debatable, however.
Personally, I believe we will see a pullback in the 3% to 5% range. Assuming this does occur, look for buyers to step back into the market around the mid 950 level on the
S&P 500
. In the near term, the market will not only focus on jobs, but also on the continued earnings reports.
Today consumer products powerhouse
Procter & Gamble
(PG) - Get Report
reported lower revenue, although it beat earnings estimates. This has been a common theme for many companies that have reported, and we all know cost cutting and layoffs will only get you so far.
All eyes will be on tech bellwether
Cisco Systems
(CSCO) - Get Report
today as it reports earnings after the closing bell.
Because tech is seen as a cyclical leader, any major weakness in this sector could really slam the breaks on the current rally in equities. With the S&P currently is trading at the highest level relative to earnings (about 17.5 times) since last May, one must wonder whether current valuations are justified, and how much gas the market has left in the tank.
In previous articles I stated I like the idea of selling calls on S&P futures when the market reached the 1000 level, as well as selling calls in crude oil, on moves into the $70-per-barrel level. I am confident that these trades will work because I do not feel these prices are currently justified given their respective fundamental backdrops, and if a swift correction lower does occur, call premiums will be dramatically deflated.
Given the "euphoria" the markets have experienced over the last few weeks, I feel that several other such opportunities are presenting themselves in the commodity sector. Base metals such as copper have come quite a long way in a short period of time, as well as currency futures of commodity producing nations, such as the Aussie dollar and the Canadian dollar.
Although I consider myself a long-term bull, I am a short-term bear. In the game of option selling our focus is on the short term. I feel strongly that as investors realize the road to recovery remains laden with many bumps and detours, we will see a "cooling off" period in equities and commodities providing us with some tradeable opportunies that meet our risk versus reward parameters.
Please remember, past performance is not indicative of future results. The risk of loss in trading futures and options can be substantial and such investing is not suitable for all invetors. An investor can lose more than his initial investment.
-- Written by Matt Zeman in Chicago
Matt Zeman is a principal with Lasalle Futures Group and chief market strategist for Time Means Money.Com.