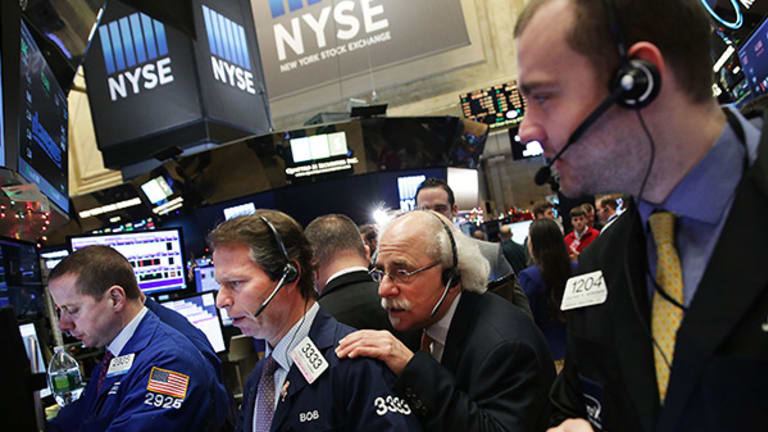 Credit Spreads Can Increase Odds of Winning in the Options Market
Options spreads can help investors benefit from increases in stocks, especially high volatility ones, without having to pay the full price for the stocks.
Options spreads can help investors benefit from increases in stocks, especially high volatility ones, without having to pay full price for the equities.
Credit spreads involve the simultaneous purchasing and writing of calls or puts with different strike prices and are often called vertical spreads, explains Ron McCoy, a portfolio manager with online investing company Covestor and founder of Freedom Capital Advisors in Winter Garden, Fla.
Spreads allow investors to profit without having to determine exactly the direction of the stock or the market, especially during periods of consolidation.
"These investments help to quantify risks," he said. "In return for limiting risks, these trades also limit upside. And the maximum risk and reward is known at the time a trade is placed. Since you are in effect selling some premium, it can also help increase one's chances of winning on a particular trade."
Investors who want to profit from moves in the stock market can use credit spreads without having to time the market exactly or anticipate its moves precisely.
With the market's recent climb, if an investor believes that the markets will retrace from today's new highs, he could sell a call spread at the money or slightly above, McCoy said. This trade is only successful if the investor buys one option and sells another simultaneously.
"If not, investors could end up in serious trouble unless they absolutely know what they are doing, and this point can't be stressed enough," he said.
An investor who favors the prospects for a gold bounce and likes Barrick Gold (ABX) for a near-term bounce could purchase a "bull call spread," McCoy said. Barrick Gold was trading at $15.50 on Monday, which means an individual could simultaneously buy the January 2017 $14 calls and sell the January 2017 $16 calls.
"Currently, those $14 calls are $2.00, and the $16 calls are $0.90," he said. "Buying one for $2.00 ($14 call) and selling the other for $0.90 ($16 call) is a net debit of $1.10. Since the spread is $2, the net gain potential is $0.90, if the stock closes above $16 when it expires in January."
The breakeven level is the lower strike of $14, plus the net premium paid of $1.10 which equals $15.10.
"In this scenario, one is risking $110 to make $90 for each contract," McCoy said. "Buying a credit spread can increase the odds of winning, but in return, investors may be giving away some upside. If you want lower risk, there is lower reward."
An options spread means investors have limited the risk if they believe a stock will rise, but instead it declines. An investor who believes a stock that is trading at $90 will rise to least $100, can avoid forking over $90 by creating a $90-$100 vertical call spread, said Jim Haile, a vice president of product management at E-Trade, a New York-based brokerage firm. This spread calls for buying one at-the-money $90 call and selling one out-of-the money $100 call with the same expiration date simultaneously.
"Many find options spreads to be a smart way to benefit from a stock increase, without having to pay full price for the stock," he said. "With an options spread, you don't have to commit that kind of capital and also manage your downside risk."
In this scenario, if the stock rises to $100 by the expiration date, investors own the opportunity to buy it at $90 and sell it at $100, which means they have the potential to earn $10 on the stock, minus the cost of the option, Haile said.
The loss is limited to the net price of buying and selling each option in the spread, which is beneficial for stocks that are highly volatile since that manages the downside risk by lowering the breakeven point.
"Spreads put you out less, provide more downside protection, but come with less upside potential," he said. "Many see it as two positives and one negative."
Instead of buying a stock for a short-term play or options, both of which could be really expensive, an investor can lower the cost by purchasing a spread.
"You could just buy the stock outright, but you're worried it could fall much more than you are comfortable with," Haile said. "You turn to buying options, but realize the prices of those options are very high and the volatility that you're expecting is already priced into the option by the market. Spreading can reduce the cost of being long an option or limit the risk in being short an option."