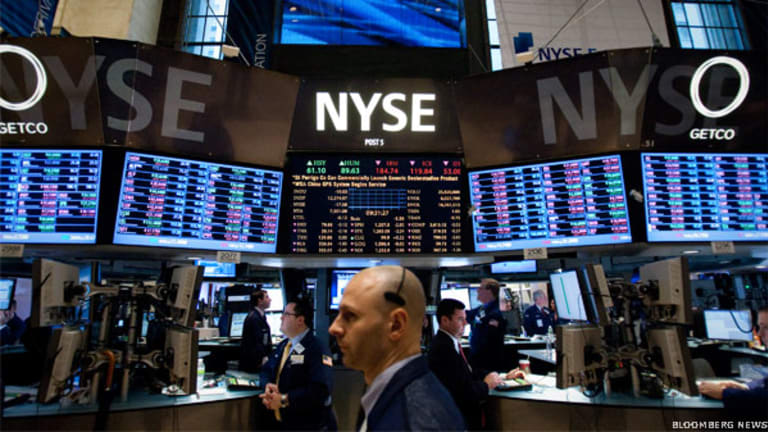 CPB: Earnings Trade (Incl video)
The team at Keene on the Markets is selling call spreads into the earnings print.
WEBINAR, September 6: Designing and Implementing a Retirement PlanCLICK HERE FOR INVITE AND TO REGISTER.
Campbell Soup Company
hit a year high of $35.60 on Tuesday spreading its 52-week range to $29.93-$35.60. CPB has a market cap of 11.09 billion, earnings of $2.31 per share, and a Div/yield of $0.29/$3.29. The stock has surged in the past month after a dip early this summer during the end of May and beginning of June. The spot price is about one point about the 20-day moving average, $34.45, and about two points above the 50-day average, $33.46.
CPB announced earlier this month that it acquired Bolthouse farms $1.55 billion in cash in an attempt to increase its presence in the packaged fresh-food and high-end juice market. Bolthouse had $689 million in sales in its fiscal year ending March 31. CPB also owns Pepperidge Farms.
On Tuesday, Sept. 4, 2012, at 10 a.m CPB will be reporting its fourth quarter 2012 earnings over webcast. In 2011 CPB earnings beat analysts' projections by almost 2%. This year, the company is average 5% higher earnings than projected by analysts. For the fourth quarter, released Tuesday, analysts are projecting earnings of $0.38. CPB saw a loss of $0.33 after quarter three announcements of $0.56 EPS, a change from increases stock value after 2010 yearly earnings and first and second quarter earnings.
05/21/12 $33.40 $32.75 $-0.65 (-1.9%)
02/17/12 $32.06 $32.90 $+0.84 (2.6%)
11/22/11 $33.61 $31.84 $-1.77 (-5.3%)
09/02/11 $31.86 $31.46 $-0.40 (-1.3%)
Average Magnitude of Post Earnings Return 2.8%
Near-Term Straddle Indication:
Term Strike NBBO Size %Spot(Mid)
09/22 $35 $1.20 - $1.45 36 x 581 3.8%
My Trade: Selling the CPB September 35-36 Call Spread at $.50 Risk: $50 per 1 lot
Reward: $50 per 1 lot
Breakeven: $35.50
Notes: I make money on this trade if CPB is flat, down, up less than 1%. Since Heinz (HNZ) sold off on earnings, I think CPB could follow suit.
OptionsProfits can be followed on Twitter at
Andrew Keene can be followed on Twitter at