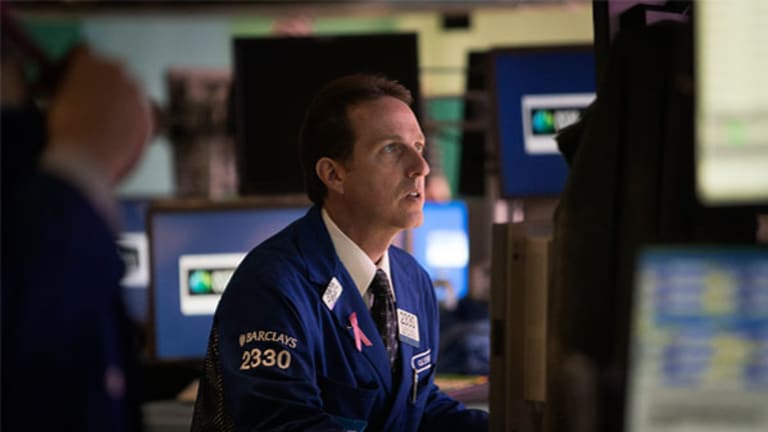 Corn prices have been falling sharply this year and futures made a three-year low on Wednesday after USDA and private firm reports estimated a larger-than-expected harvest. While record supply is largely responsible for the price declines, there have been
that the lack of USDA data and inspections as a result of the government shutdown "could adversely affect overseas demand."
Volume in the December contract spiked higher on Monday, the date of the largest price decline in several weeks, but trading since then has seen a much narrower range, with futures trading flat to positive at several points on Wednesday.
CBOT corn implied volatility skew. Source: Optionworks
Option implied volatility is also at record lows: one-month premiums were the lowest in seven months, and three month option implied volatility was in the bottom decile of the prior year's range. IV skew was roughly unchanged, but the drop in volatility was uniform across the curve when compared with option prices in mid-September (see attached chart).
While high supply levels and the potential dampening of overseas demand should keep a lid on prices for the medium term, traders looking to position for a countertrend move in the short term can do so at historically favorable prices using options:
Trades: Buy to open ZCZ3 November 435 calls for $13.00 one time, sell to open November 450 calls for $5.25 two times, and buy to open November 470 calls for $1.75 one time.
This broken-wing butterfly offers a favorable risk/reward and targets a rally in the December futures to $4.50 to achieve the maximum return. Downside risk is limited to the premium outlay, with a larger risk beyond $4.65 and an upper break even point near $4.61.
OptionsProfits can be followed on Twitter at twitter.com/OptionsProfits
Jared can be followed on Twitter at twitter.com/CondorOptions