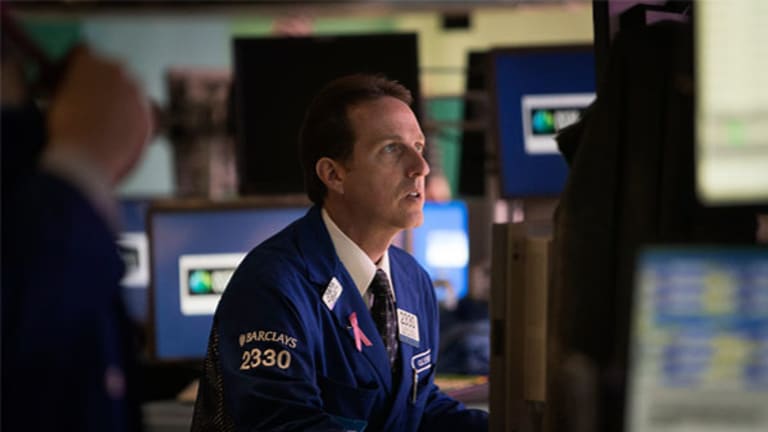 Consolidation Speculation
Buyout chatter has been heating up in the technology sector, and I believe NOVL is prime for the picking.
One of the major stories on Wall Street right now is, the amount of consolidation in the technology field. The major players are sitting on a bevy of cash, meanwhile many of the smaller players, relative to where they have been in the past, are cheap. In addition, smaller companies are far more vulnerable to the declining economic conditions. One company that has been the subject of takeover speculation is, Novell (NOVL) .
In May, NOVL received a buyout offer from private equity firm, Elliot Associates, for $5.75 a share. The board quickly rejected this offer. I still think they could be ripe for the pickings by the likes of Microsoft (MSFT) - Get Microsoft Corporation Report, International Business Machines (IBM) - Get International Business Machines Corporation Report, another enterprise software developer, or a private equity firm. MSFT especially seems like a good fit, as the two already have partnerships, and MSFT has a lot of cash on hand to buy a company like NOVL.
Institutional paper seems to be thinking the same thing. Today, a customer ran up the NOVL October 6 calls, paying $0.275 on splits (he or she bought 2500 for $0.25 and 2500 for $0.30). This was followed by other paper jumping on board, paying up to $0.30. This has caused the implied volatility in October to jump a little too high. With the stock trading at $5.72, a trader can probably buy these calls for $0.35 (the offer is $0.40). This is an implied volatility of 55%. For $0.05 more, a trader can buy the NOVL November 6 calls (the offer is also $0.40), with an implied volatility of about 47%. I think these look very attractive, especially with the October bid up the way it is.
I would buy the NOVL November 6 calls for $0.40. Once filled, I would work to sell the NOVL October 6 calls at $0.40 or better, to create a call calendar spread for $0.00. If this can be achieved, the trader has locked in a break even of $0.00, less commission. Any premium collected unwinding this spread, is profit. If the trader cannot get $0.40, I might consider $0.35. Below $0.35, it may be better to simply own the November calls straight up, rather than pay more than $0.05 for this call calendar spread.
Trades: Buy to open NOVL November 6 calls for $0.40. If filled, work to sell the NOVL October 6 calls at $0.40.
At the time of publication, Mark Sebastian was long NOVL November 6 calls.
Mark is a former market maker on both the Chicago Board Options Exchange and the American Stock Exchange, and is currently the Director of Education at The OptionPit.com and the Director of Risk Management for a private hedge fund. Mark also writes Option911.com, a popular index and equity options blog.
OptionsProfitsFor actionable options trade ideas from a team of experts, visit TheStreet's OptionsProfits now.
Readers Also Like:
Readers Also Like:
Readers Also Like: