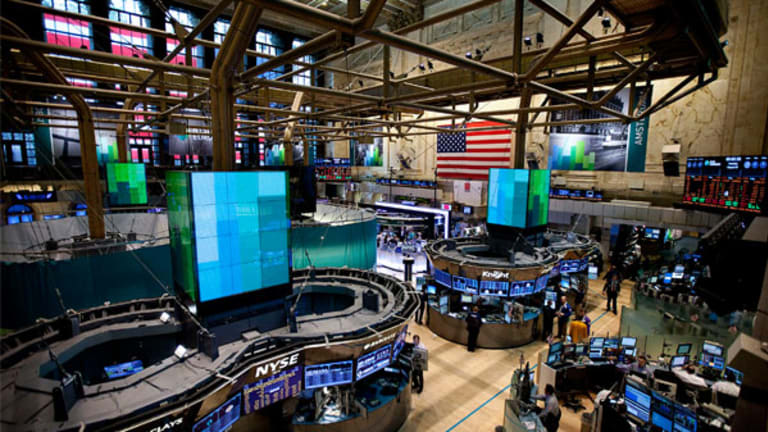 Complete Volatility Review
Let's examine the market's movement instead of direction. Don't be afraid to continue to be short the volatility products.
This complimentary article from Options Profits was originally published on January 23 at 7:38am EST. Don't risk missing over 40 options trade ideas every week and exclusive commentary from over 10 experts. Click here for more information and a 14-Day Free Trial.
At some point I am going to stop being bearish on the volatility complex. However, that time has not come yet. While this week we saw, for the first time in a long time, the CBOE Volatility Index (VIX) end slightly higher, and the SPX end slightly lower I don't think it is much cause for alarm. Let's examine the market's movement instead of the market's direction.
One of the things I have really liked about this extended rally has been the speed, or, lack there of. What is healthier, two up days totaling 60 points or six up days totaling 60 points? The answer is the latter. Speed in either direction is a major sign of confusion and fear. Several days of movement in the same direction shows that the market has clarity and calm. This is an extremely bullish sign in my opinion; low volatility is almost always bullish.
To say that volatility continues to be low is an incredible understatement of the year (albeit a short one), This week we actually saw an UPTICK in realized volatility as 10-day trailing HV jumped about 10% breaking back above 8%. At the same time longer-term indicators continue to fall, 20, 30 and 60 day historical volatilities are all at lows since April of 2011. There are no indications that IV is coming back. Let's not forget that the Greek debt talks got pretty rough last week and the market did not care (further proof of decoupling).
While I don't think that HV is going to stay at 8% I do not think that it necessarily means the VIX is going to go higher. At over 18% the VIX is trading at a massive premium to the market. Under normal circumstances the VIX trades at a 2%-4% premium to realized volatility. At close to 10% premium, something has to give. My guess is that realized is going to get back over 10% but the VIX is also going to drop. While it may be shocking, don't be surprised to see the VIX break 17% this week, should numbers be good.
Another bullish sign in my opinion is that data are starting to matter. This week's ADP and non-farm numbers are actually going to matter to traders. The economy is doing OK in spite of what happened in August. In theory the wealth created by this more recent rally should help even more. I think it is important that trailing indicators continue to be positive. The strength of this rally has been built on the belief that the economy is improving in spite of the Europeans.
Going forward this week, don't be afraid to continue to be short the volatility products. iPath S&P 500 VIX Short-Term Futures ETN(VXX) and iPath S&P 500 VIX Mid-Term Futures ETN (VXZ) both have significant roll yield problems. Our VXX put calendar is going to continue to be a winner in my book. I think we may ride this down to 24 this week. VXZ will likely threaten 50.
VelocityShares Daily Inverse VIX Medium Term ETN(ZIV) and VelocityShares Daily Inverse VIX Short Term ETN(XIV) are alternatives that also could make some sense. VIX call spreads look like a great sale, I will likely be closing my current open position in VIX this week and possibly opening a new one. If I was going to go long vol I would do it situationally. Many large tech companies are post earnings touching IV levels we have not seen since the mid 2000s. Those make much more sense as buys if one is intent on buying premium. Those looking for portfolio insurance should absolutely be buying SPX OTM puts; both the SKEW index and OTM IV are low somewhat cheap in relative terms to ATM premium.
It should be an interesting week. I think we could threaten 1340, or so, if all goes right. If not, we might make a pass at 1300, or even down to 1280.
OptionsProfits can be followed on Twitter at twitter.com/OptionsProfits.
Mark can be followed on Twitter at twitter.com/OptionPit.
At the time of publication, Mark Sebastian held positions in VIX.