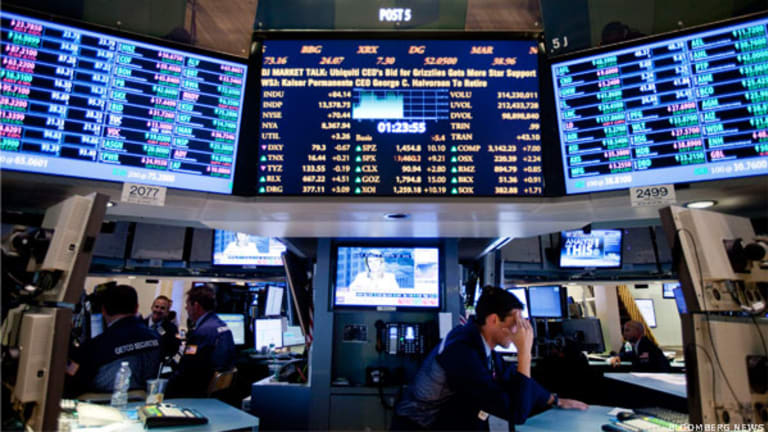 Combat Options Trading on USO
Given Europe's responses to recent threats in the Persian Gulf, this oil ETF looks likely to go higher.
NEW YORK (Top Gun Options) -- We at Top Gun Options have a bullish stance on United States Oil Fund (USO) - Get United States Oil Fund Report. With the recent Iranian naval exercises and threats to the U.S. Navy not to re-enter the Persian Gulf (ain't gonna happen Mahmoud) on the short range radar, we're going to select a great target to attack.
Target
: USO trading 39.70
Commit Criteria
: USO has been technically bullish and the Top Gun Options Trading Team has been waiting for the pullback, but we do not feel we will get one as Europe has agreed to ban all Iranian imports going forward to abide by the sanctions. This should help push this oil ETF higher in the coming months. USO seems to be breaking out of its consolidation range above the 39.50 mark and we believe it is headed to $42 to $45 by mid-February.
Tactic
: Long Call Vertical (also known as a Bull Call Spread)
Tactical Employment
: Here's how we employ this tactic:
Buy to open 12 February 38 calls at $2.30
Sell to open 12 February 42 calls at ($1.00)
For a debit of $1,560
Max Risk = $1,560
Max Reward = $2,040
Break-Even point at $40.30 at expiry
Mid-Course Guidance
Eject Level
: We will eject from the trade in the Intermediate Model Portfolio at our standard rule of engagement level of 50% of capital outlaid. When the spread is valued at $.65 we will pull the ejection handle and bail from the position.
Profit Exit
: We are looking and feel strongly that we can maximize this profit of $2,000 at that point we will re-evaluate the trade. If the spread reaches $2.50 level we shall put a stop loss order in at $2.25 and assess any bullish or bearish trade adjustments that need to be made going forward.
Exit tactic
: Sell 12 USO February 38 calls for a credit; buy 12 USO February 42 calls for a debit.
Firing Line
: We are looking at the obvious on this trade, potential conflict with the fifth largest oil producer in the world. Supply, demand, scarcity and simple economics is in play here. After doing two deployments to the Persian Gulf and almost shooting down an Iranian helicopter that decided to play chicken with the USS Abraham Lincoln, I know this region is and always will be volatile. But Iran also didn't have nuclear weapons at the time. Times are a-changing . . . for the worse.
This commentary comes from an independent investor or market observer as part of TheStreet guest contributor program. The views expressed are those of the author and do not necessarily represent the views of TheStreet or its management.