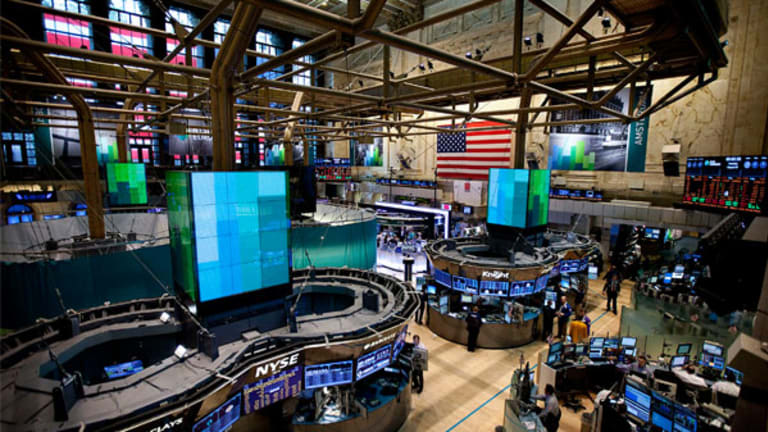 Combat Options Trading on Salesforce.com
With momentum stocks coming under fire, Salesforce.com stock is a good bearish play.
The following commentary comes from an independent investor or market observer as part of TheStreet's guest contributor program, which is separate from the company's news coverage.
NEW YORK (
) -- Strategic Mindset: With the financial markets breathing a sigh of relief, the
Top Gun Options trading team remains strategically bearish.
Target:
Salesforce.com
(CRM) - Get Report
trading at $129.96
Commit Criteria:
From a technical standpoint, the stock has shown great respect for the 200-day moving average, and stock is right at the moving average resistance level now. From a fundamental standpoint the stock has an incredible PE ratio of 650. With these "momentum" stocks coming under fire, e.g. NFLX, GMCR, this stock is a good bearish play.
Tactic:
Long put
Tactical Employment:
Buy to open 3 December 125 puts
For a debit of $9.65
Maximum risk = $9.65 per share; $965 per option
Maximum reward = gargantuan
Breakeven point = $115.35 if held till expiration
Midcourse Guidance:
Eject level: If the trade loses 50% of its risk, then we will close the trade. So if the option drops to $4.85, then we'll sell the option to close in the Intermediate model portfolio.
Profit exit: If the option hits a price of $14.50, that's a 50% profit. At that point we'll raise the eject level to $12.05, which is the point where the option would have only a 25% profit.
As always at Top Gun Options, if the commit criteria change, we'll close the trade.
Exit:
Sell December 125 puts to close for a credit. Note that we may sell some lower strike puts at some point to turn this into a long put spread and take risk off the table. If you want to see this trade managed during 2 free live trading sessions we're conducting next week, click
here.
Firing Line:
We believe the proverbial can has been kicked down the street and has turned into a drum. It's getting harder and harder to kick. With some signs that the threat of the feared double dip has passed (FDX, retailers, flat unemployment, etc), we remain bearish and will look for potential bullish plays to hedge our Intermediate Model Portfolio. Make sure you join us next week in Flight School:
http://topgunoptions.com/flight-school/
Happy hunting, make sure you hedge, and have a great weekend!
This commentary comes from an independent investor or market observer as part of TheStreet guest contributor program. The views expressed are those of the author and do not necessarily represent the views of TheStreet or its management.