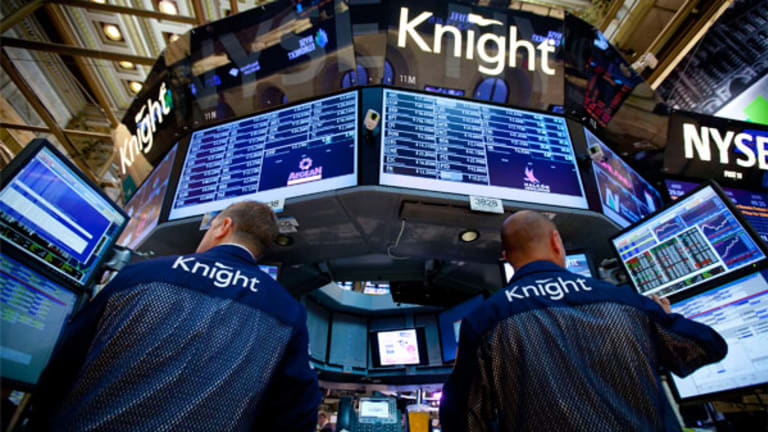 Combat Options Trading on Rio Tinto
Here is a trade to take advantage of a stock that has strong underlying vlaue.
The following commentary comes from an independent investor or market observer as part of TheStreet's guest contributor program, which is separate from the company's news coverage.
NEW YORK (
) --
Strategic Mindset:
Awaking from our Turkey Day food coma and avoiding insane Black Friday shoppers, the
Top Gun Options trading team feels slightly bullish. Our target:
Target:
RIO trading at 47.40
Commit Criteria:
Short-term metrics have turned from oversold to slightly bullish for a rebound that could last just a few days on a stock that has strong underlying value. The stock is near a support level of $46. The stock valuations at these levels show alarming value, if market or commodities decide to rebound for several sessions this stock should lead the pack.
Tactic:
Buy Call Vertical Spread
Tactical Employment:
Buy to open 10 December $47.5 calls
Sell to open 10 December $52.5 calls
For a debit of $ 1,450
Max Risk = $ 1,450
Maximum reward = $ 3,550
Break-even point at $ 48.95 at expiry
Midcourse Guidance:
Eject level:
If the trade losses 50% of its risk, then we will close the trade in our Intermediate Model Portfolio. So if the option drops to 0.75 then we will look to sell the spread to close.
Profit exit:
If the option hits a price of $2.90, that's a 100% profit. At that point we will raise the eject level to 50% profitability which would be right at $2.25 per option.
If the commit criteria change, we'll close the trade out.
Sell the 10 RIO Dec 47.5 calls to close for a credit. Buy the 10 RIO Dec 52.5 calls to close for a debit
Using this spread we allow our portfolio to participate in any bounce in the mining sector by selecting one of the strongest in the group. Because we feel the market is overall weak, we have limited our downside with the spread and we remain long the FCX puts as our other related position within this popular sector.
Firing Line: We would like to introduce our new Primary/Intermediate option instructor for Top Gun Options, Clint Hart. Clint has an extensive background in trading, market theory and commodities. Check out
www.hartcapitaladvisors.com to explore Clint's background and found out a bit of who he is and where he's from (check out the accent in one of his Live Trade Briefs Tuesday at 9 a.m.)
This commentary comes from an independent investor or market observer as part of TheStreet guest contributor program. The views expressed are those of the author and do not necessarily represent the views of TheStreet or its management.