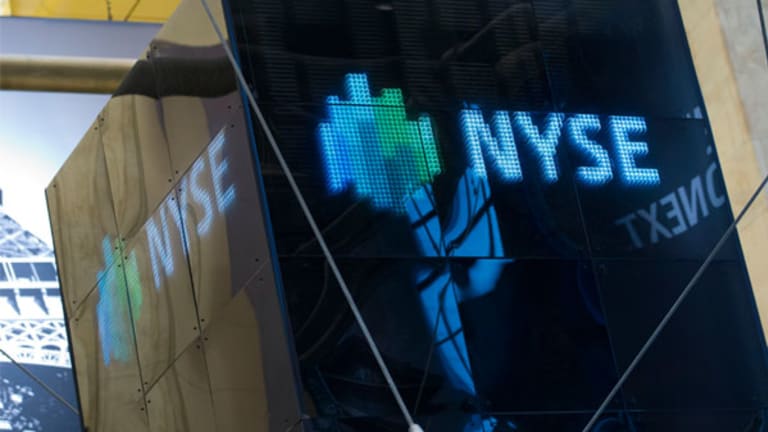 The following commentary comes from an independent investor or market observer as part of TheStreet's guest contributor program, which is separate from the company's news coverage.

NEW YORK (
) -- The banking sector is still in trouble due to all of the problems in the European Union. And while all of the banks are denying any great exposure to the problem, do you really believe them? That's what they're
supposed
to say.
Strategic Mindset
: Bearish
Target
: JP Morgan Chase
(JPM) - Get JPMorgan Chase & Co. (JPM) Report
trading at $30
Commit Criteria
: Without a resolution the debt problem plaguing Europe and the U.S. banks in a downtrend, at
we'll hop on the trend and look for further lower movement after JPM stock just closed the gap on the chart.
Tactic
: Long puts
Tactical Employment:
Buy to open 15 October 30 puts
For a debit of $1.95
Maximum risk = $1.95 per share; $195 per option
Maximum reward = huge
Break even point = $28.05 if held till expiration
Midcourse Guidance
:
Taking this straight from the Options Pocket Checklist.
Follow @StockAction on Twitter for market observations and investing ideas
Eject level:
If the trade loses 50% of its risk, then we will close the trade in the Intermediate Model Portfolio. What that means is that if the option drops to $1.00, then we'll eject and sell the option to close.
Profit exit
: If we get a profit equal to half the debit, then we'll raise the Eject Level to the point of 25% profit. So if the put increases to $2.93, then we'll raise the Eject Level to $2.44. And then we'll squeeze profits by raising that Eject Level as the put increases in value.
As always at
, if the commit criteria change, we'll close the trade.
Threats to success
: A major turn in the market. Think Europe.
Exit
: Sell to close the October 30 puts for a credit. But, we may adjust this into a vertical spread if the stock drops.
Firing Line
: For those who have not yet learned how to properly hedge your retirement/stock portfolios, consider joining Wingman Coaching so you can learn how to collar portfolios. Now is the time to join up with a professional wingman -- trading is combat -- don't do it solo.
This commentary comes from an independent investor or market observer as part of TheStreet guest contributor program. The views expressed are those of the author and do not necessarily represent the views of TheStreet or its management.