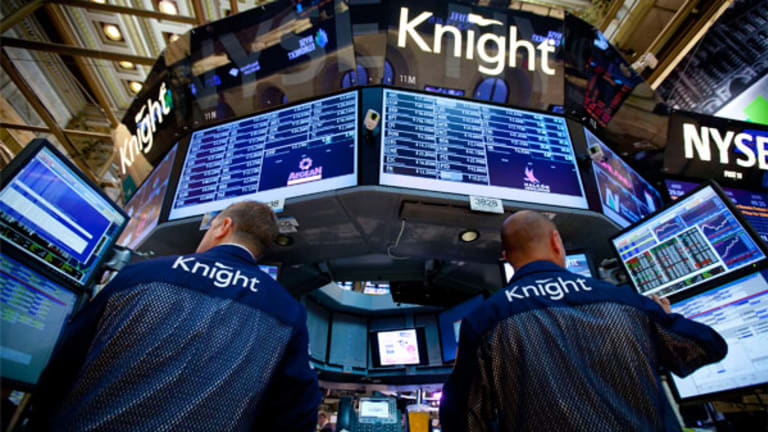 Combat Options Trading on GLD
A solid trend line is seen forming in the GLD ETF.
The following commentary comes from an independent investor or market observer as part of TheStreet's guest contributor program, which is separate from the company's news coverage.
NEW YORK (
) -- Strategic Mindset: With all the market turmoil, the
Top Gun Options trading team remains strategically bullish on one particular target.
Target:
Goldshares ETF
(GLD) - Get SPDR Gold Shares ETF Report
Commit Criteria: The GLD tracks the Gold futures market; we see a solid trend line forming in the GLD ETF, we also have substantial strength in the most recent upside move, dictated by the increasing RSI. The uncertainty surrounding Europe is growing quickly and GLD is historically a safe haven for investors. Gold had a larger flush out of the bulls in late September down to the $160 level. We believe the new level of support is the 50-day moving average of $166. We remain bullish on this ETF given the recent strength in buying.
Tactic: Sell Bull Put Spread (Vertical Put Spread)
Tactical Employment:
Buy to open 17 January 166 puts
Sell to open 17 January 169 puts
For a credit of $1.20
Max Risk = $ 3,060 (37% of loss)
Maximum reward = $ 2,040 (53% of achieving max)
Break-even point at $ 167.80 at expiry (57% of at least breaking even)
Midcourse Guidance:
Eject level: If the trade losses 50% of its risk, then we will close the trade in the Primary/Intermediate Model Portfolio. So if the spread level reaches $1.90 we will look to close out the trade.
Profit exit: If the spread begins to narrow to the .50-.60 level we will begin looking at taking in half of position; re-evaluation of commit criteria would be essential in making this decision. Holding the spread to .15-.20 at expiry is desired.
Exit: Buy the 17 GLD Jan 169 puts to close for a debit.
Sell the 17 GLD Jan 166 puts to close for a credit.
Firing Line: We believe GLD will pick up some air speed to the upside in the coming weeks as it becomes the "currency of choice" by the financial institutions and traders alike. Look for the $180 to be the next upside target. We are looking for a drift up to the $175-180 level, and are selling a bull put spread to collect some premium. Make sure you check out our
Facebook page and click 'Like'!
This commentary comes from an independent investor or market observer as part of TheStreet guest contributor program. The views expressed are those of the author and do not necessarily represent the views of TheStreet or its management.