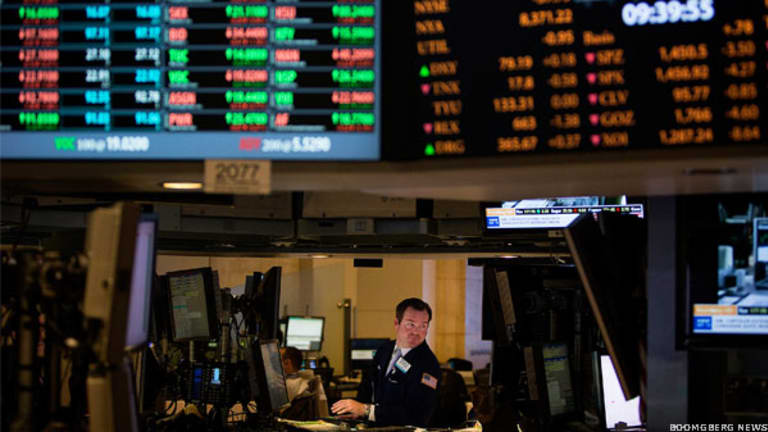 Columbus Used Charts Too!
Metrics beyond the simplistic standard technical analysis can offer up intriguing options plays.
When the sailor in the crow's nest of the Santa Maria first sighted land in 1492, Columbus must have been wondering about his charts -- the Bahamas were not India! At times I look at my own stock charts and wonder, which brings us to the value of charts vis-à-vis the trading of options.
Charting, or technical analysis, was once held in a much higher regard by most Wall Street brokerage firms, as enough of these trading houses actually bought into the alchemy and hocus pocus of the world of charting. But one thing is constant on Wall Street -- change! Technical analysis fell from grace over the past 30+ years as too many technical analysts seemed to keep finding the Bahamas instead of India!
Current technical analysis written by firm analysts is not useful for options traders, as their time frames and stock price parameters do not coincide with what we need for success in options trading. Most of their analysis about a stock goes something like this: "XYZ, currently trading at 58, should find first resistance at 65, but much stronger resistance lies around 70, while solid support can be expected near or at 50". Options trading demands much tighter price ranges and at least some time factor parameters than what most technical analysis currently offers.
When I began in this business, hardly anyone was available to teach me the technical stuff, and I thank the market gods for that! I had to find my own way and develop my own style, tactics and strategies instead of relying purely on the thinking of others. I did study the work of George Lindsay, Edson Gould, Gene Peroni and other notable technicians of the time, as their thinking was worth my time and effort. However, we should all in the end be our own ship's captains, as that is the wise course to take when charting in the world of ephemeral options contracts!
I've found that analyzing and charting price and time as it affects the value of volatility works best for me. As volatility changes, price begins to change either more or less rapidly, and time begins to either contract or expand relative to the current expected velocity of its change. This process can lead me to employ strategies such as calendar diagonals, shorting of puts (which are basically buy-writes), vertical spreads or the straight buying of calls or puts, depending on the results of the technical analysis employed.
Technical analysis is not just charting; it can also be the crunching of numbers as well as attempting to follow the path those numbers might be taking. Short interest is one such area that should be analyzed, as short-selling tends to be almost exclusively done by professional traders. Simply being a "professional trader" is not a guarantee of 100% accuracy, but when it comes to short-selling, the pros tend to be far more right than wrong. Thus I analyze the bimonthly changes in the open interest of stocks being sold short. Those with the largest percentage change tend to catch my eye, as that change can lead to option speculations.
One such stock that captured my interest is
Western Union
(
(WU)
; $18.15 at the close Nov. 26). The
NYSE
reported that the total open short interest in WU exploded from the Oct. 29 reading of about 11 million shares to the Nov. 15 reading of more than 36 million total shares -- more than 5% of the WU float. WU's chart suggests short-term downside potential to the $16 price level, at which WU has shown solid support from late May to early September.
Consider a speculative risk purchase of very-short-term at-the-money puts in WU.
Trade: Buy to open 10 WU December 18 puts for $0.40 ($400).
The risk is the total cost of the puts, while the initial target price of $17 or less would more than double the risked capital. As always, I will monitor the trade in the commentary section for this trade.
At the time of publication, Raschke had no positions in the securities mentioned.
Skip is a former registered options trader and member of the Philadelphia Stock Exchange. He was an equity options analyst and broker with Paine Webber and a proprietary trader for Van Der Moolen. He served in the USMC, as well as played minor league baseball with the N.Y. Yankees organization. He is an independent stock and options market consultant.
OptionsProfits For actionable options trade ideas from a team of experts, visit TheStreet's OptionsProfits now.
Readers Also Like:
>>'Power of Options to Leverage Your Gains
Readers Also Like:
Readers Also Like: