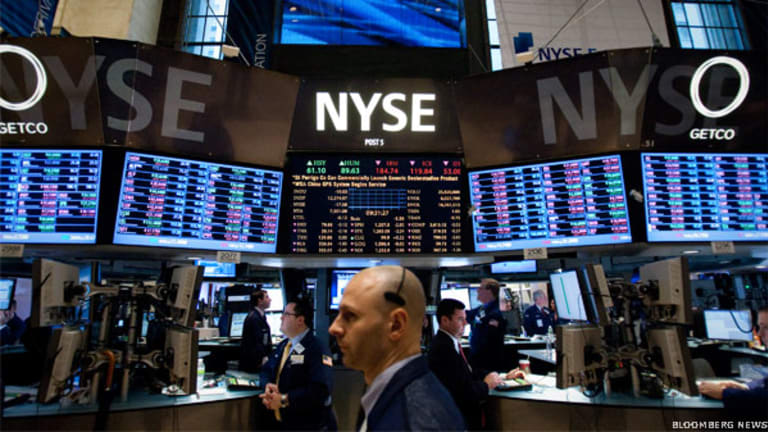 CMI: Firing on All Cylinders
Jill Malandrino of Options Profits and Scott Redler, Chief Strategic Officer of T3Live, review the industrial space and tell you how to position shares of CMI for a short- and long-term trade. Mark Sebastian of Option Pit ties in the options strategy.
Obviously, the market for parts makers is somewhat dependent on those who buy trucks and cars. The bad news, the economy is kind of in the toilet right now. The good news, I think this is temporary and more of a hangover from the debt talks than it is anything else. Things are bad, but not that bad in the US. If the government actually gets out of the way, this rough economy is going to fix itself faster than many people think. A company like
Cummins
(CMI) - Get Cummins Inc. Report
, whcih had blockbuster earnings, is really well run, and consistently makes a nice profit is the type of firm I would want to set up a fairly bullish trade in. The issue I have is that, like the rest of the market, implied volatility of the options is through the roof.
Let's take a look at the T3/OP video with Jill and Scott. They break down the industrial space, and specifically the fundamentals and technicals of CMI.
I think there is a weak technical top at $110 with a strong technical top at $120. A smart trade set up makes a nice profit if CMI hits $110 and IV falls, and makes a killing if the stock can get near $120 and implied volatility comes in. With IV near 50, I think CMI will have a short trip down to 40% once things start to clear up.
One of the few nice things about this run up in IV is that it has weakened the premium of earnings months over non-earnings months. Therefore, I want to set up an intermediate bullish spread in a month that is AFTER its next earnings report (which will be late October). That puts us in December. A smart institutional trader would be looking at a 1 by 2 call spread; the 110-120 for a slight credit seems like a really decent trade. For the retail traders, I would be looking at the 105-115-125 bull call butterfly. At current prices, it would be a net debit of $1.10 for the December 105-115-125 call fly.
Trades: With CMI trading at $94.15 per share, buy to open 1 December 105 call for $5.20, sell to open 2 December 115 calls at $2.60, and buy to open 1 December 125 call for $1.10.
On Wednesday, September 21 at 6:00 p.m. EDT, TheStreet's Options Profits is hosting a webinar featuring Dan Passarelli of Market Taker. Debit spreads and credit spreads are actually the same thing. Understanding nuances such as the synthetic relationship of both strategies can make all traders better at both execution and position management. Utilizing specific trade examples, Dan will show you how to decide which is better depending on the scenario. The back half of the webinar will include an interactive, exciting Q&A session.
Please email: jill.malandrino@thestreet.com to secure a slot for the webinar as space is limited and for the link to the presentation.
Click here for a 14-day free trial to Options Profits
At the time of publication, Jill Malandrino, Mark Sebastian and Scott Redler held no positions in the stocks or issues mentioned.