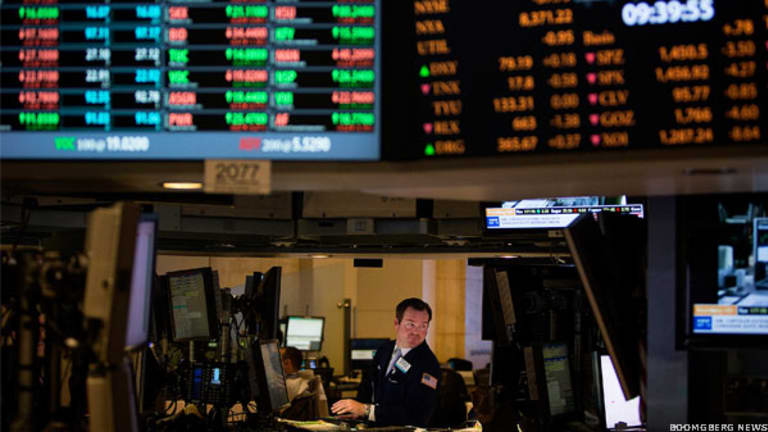 Brokerage Accounts and Options Trading
Many traders are confused by how the type of account they have affects their option trading.
WEBINAR, September 6: Designing and Implementing a Retirement PlanCLICK HERE FOR INVITE AND TO REGISTER.
Many traders are confused by how the type of account they have affects their option trading. First of all there are three different types of brokerage accounts. They are cash, margin and retirement. In order to trade options in any of these accounts you must first be approved for options trading.
Approval for options trading is based on your experience in options trading. Typically your broker will ask how many years experience you have trading options. In your account application you are typically asked what types of options trading you have done. Have you only bought options? Have you done spreads? Have you written naked options?
Cash Account
In a cash account you will only be able to execute option trades on a cash basis. If you only plan to buy options this is usually not too much of a constraint. Purchasing options is always done on a cash basis even in a margin account so there is nothing lost by buying an option in a cash account either.
However, your broker will require a cash deposit if you write options. Usually this is too onerous a requirement to make any reasonable return on option writing. You may also be able to write covered calls in a cash account. You do have to put up the money for the stock but can sell the call with no additional investment required.
Margin Account
In a margin account you can borrow money by putting up the stock as collateral. However, when you buy an option you must put up the entire cash price of the option at the time of purchase. This is just the same as buying an option in a cash account.
The main advantage of trading options in a margin account is that at most brokers you can put up a much smaller margin deposit which gives you better return on investment. Remember for all practical purposes your investment is your margin deposit. So the relevant metric is the return on margin.
As an example consider selling a put with a 25 strike price. Assuming the stock is more than 10% away from the money your margin at many brokers will be $250 or 10% of the strike price. Compare that to putting up $2500 in a cash or retirement account for the same trade. Clearly the margin account is the better way to go.
Retirement Accounts
I am loosely including all types of retirement accounts in this category. The account could be an IRA, Roth IRA, Rollover IRA, 401K or other retirement accounts. Usually the brokers are more strict with option margin requirements simply because of their legal liability. Usually you can only sell an option on a cash basis or as a covered call. Often you cannot even do an option spread at some brokers. In most cases the retirement accounts will be treated as a cash account.
Portfolio Margin
In the discussion on margin accounts above I used an example based on Reg T margin. However there is another type of margin called portfolio margin we you often can choose. The exact computation is a little tricky and is something not all brokers have chosen to offer. The computation is based on the volatility of your portfolio and takes into account how diversified your portfolio is. It will often reduce your margin requirements if you maintain a diversified portfolio with a significant number of positions. However, it is only available to margin accounts.
OptionsProfits can be followed on Twitter at
.