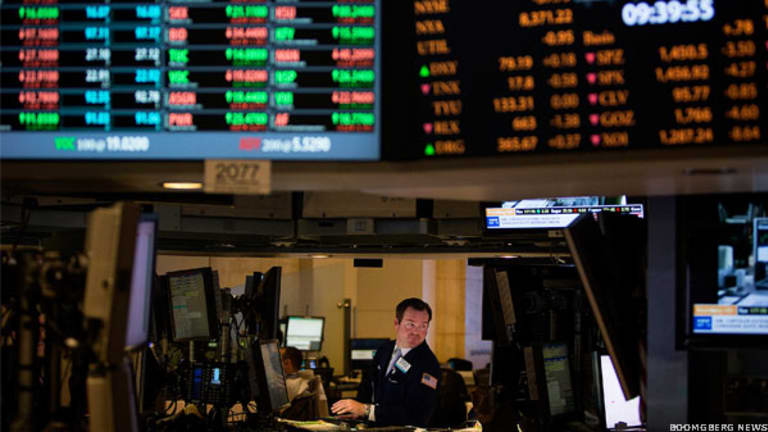 BRCM: Broadly Spread Over Time
Jill Malandrino and Scott Redler of T3Live review the charts to see if BRCM is priced to perfection ahead of earnings. Skip Raschke tells you how to play it with the options strategy.
This complimentary article from Options Profits was originally published on January 31. Don't risk missing over 40 options trade ideas every week and exclusive commentary from over 10 experts. Click here for more information and a 14-Day Free Trial.
It is an understood axiom in the business world that if you are not growing, then you are dying. According to the various analysts who follow Broadcom (BRCM), the company is not growing its earnings in the quarter that will be announced after the close today, as well as the quarter we are currently in. That is not to imply BRCM's demise is ahead, but lack of earnings growth for a growth could be a slow death.
BRCM will finish fiscal 2011 with earnings growth of around $0.11 per share over 2010's earnings performance. Topping off this anemic earnings problem, analysts have BRCM earning less per share in fiscal 2012 than they earned in fiscal 2011 by $0.08. Now the good news is that BRCM has net free cash after total debt near $4 per share. It pays a dividend to the faithful stockholders at a current rate of 21%, or $0.36 per share annually (a 1% current yield, paid quarterly).
BRCM trades at a nosebleed price earnings multiple of 21X relative its earnings lack of growth. Any stock whose earnings growth is in retraction mode and its price earnings multiple is far in excess of what is considered to be conservative relative to the contraction number sets up for possible further investor disappointment. Either growth has to be reinvigorated or valuation pressure will probably begin to erode the stock price.
Before we get into the options play, let's review some technical levels and the fundamental tech story with Jill and Scott:
The options strategy that I like that sets up for BRCM now is the calendar diagonal spread. This is a spread that is initially bearish, but can become quite bullish depending on how the price of the underlying stock performs over life of the spread. It gives BRCM some room to fix what is not working, while attempting to profit from the short side while there is some pressure on the stock price. This is a controlled risk trade that possibly requires readjustment as the expiration point of the shorted side of the spread comes into play. BRCM options markets are quite liquid with tight bid/ask spreads, so executing spreads near or at targeted levels should not be a problem.
Trades: Sell to open 3 BRCM May 32 calls at $4.50 and buy to open 3 BRCM August 35 calls for $3.70.
The total risk for the spread is $2.20 points per spread.
OptionsProfits can be followed on Twitter at twitter.com/OptionsProfits
T3Live can be followed on Twitter at twitter.com/_t3Live_
At the time of publication, Jill Malandrino, Skip Raschke and Scott Redler held no positions in the stocks or issues mentioned.