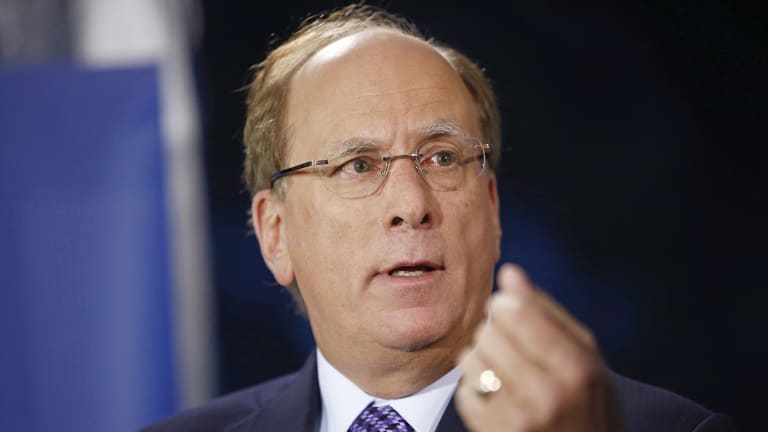 BlackRock's Larry Fink Thinks the Stock Market Is Fully Valued, Due for One Harsh Surprise
Deutsche Bank AG Chief Executive John Cryan interviewed the BlackRock executive today.
BlackRock (BLK) CEO Larry Fink cautioned investors today not to get too bullish on earnings potential for the second quarter.
The markets "are probably fully priced at this moment," and second quarter earnings and growth could disappoint investors, Fink said. 
Fink spoke at a conference where he was interviewed by Deutsche Bank AG (DB) Chief Executive John Cryan.
BlackRock is currently the world's largest asset manager.
As of March 31, BlackRock's assets under management total $5.4 trillion across equity, fixed income, cash management, alternative investment, real estate and advisory strategies.
Stocks have rebounded following a sharp sell off last week. Jim Cramer believes the rebound is real and gives investors advice on how to play the market going forward.