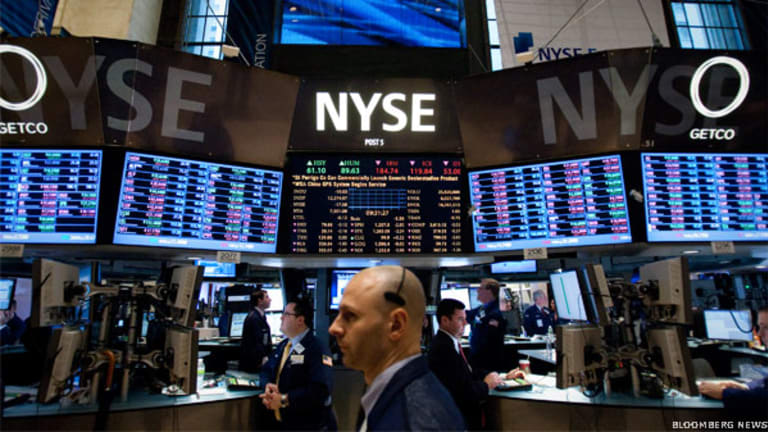 Bellwether Tech Earnings Fizzle
Here is an earnings play on MSFT that is slightly bearish, but will make money if the stock does little to nothing.
What is the one word you would use to describe the earnings season thus for? I am not sure, however, exciting, tech-dominated, volatile and crazy would certainly NOT be on the list. We have seen
Intel
(INTC)
have a bounce then fizzle to down on the day.
Apple
(AAPL)
then followed suit by tanking on the Steve Jobs news, then rallying on earnings, then fizzling down again, before rallying over the last two days. Next to bat was
Google
(GOOG)
. This was the horse I had my money on to explode one way or the other, instead the stock opened up about 1.5%, before fizzling to unchanged by midday (it then gave away another 2% from unchanged in the last 30 minutes of trading).
Finally, we have Microsoft (MSFT) reporting the quarter on Thursday, January 27 (note I consider amazon.com (AMZN) retail not tech). Based on the performance of all the bellwether tech stocks, what conclusion might one draw? The stock is likely to have somewhat decent earnings. It may even rally overnight or on the open the next day. However, the sell-the-news mentality that has been rampant market wide, seems to be a nice fit for a stock that everyone loves to hate or that makes a ton of money. Therefore, I want to put together a play that is slightly bearish, but will make money if MSFT does little to nothing.
Before we can decide exactly how to trade MSFT, let's look at the implied volatilities. Relative to other earnings cycles, MSFT has relatively low 30-day implied volatility, although it is certainly elevated. If I want to take advantage of somewhat low implied volatility yet do not want to own a lot of premium, I think a slightly bearish time spread makes a lot of sense into earnings. If I sell the February 28 call and buy the March against it I pay about $0.20, a somewhat inexpensive play into an earnings announcement. If MSFT meanders down and implied volatility gets beaten lower in the front month as it should, this trade could return 100% or more.
Trades: With MSFT trading $28.30, sell to open MSFT February 28 calls at $0.85 and buy to open MSFT March 28 calls for $1.05.
The net buy is MSFT February/March 28 calendar spread for $0.20.
At the time of publication, Mark Sebastian held no positions in the stocks or issues mentioned.
Mark Sebastian is COO and Director of Education for Option Pit Option Mentoring. Sebastian is a former market maker on both the Chicago Board Options Exchange and the American Stock Exchange. Along with his role directing the path of education for Option Pit, Mark is currently the Director of Risk for a private hedge fund. He started the popular blog Option911, which is now the Option Pit blog. Sebastian has been published nationally on Yahoo! Finance, is a featured contributor for TheStreet's OptionsProfits, SFO, OptionsZone and is the managing editor for Expiring Monthly: The Option Traders Journal. Mark has a Bachelor's in Science from Villanova University.
OptionsProfits For actionable options trade ideas from a team of experts, visit TheStreet's OptionsProfits now.
Readers Also Like:
>>Understanding Delta to Pick the Right Trade
Readers Also Like:
>>Straight Talk About Time Spreads
Readers Also Like: