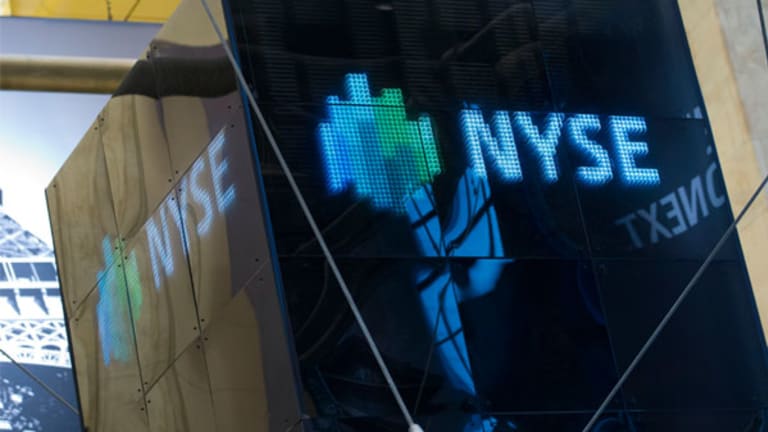 BBY: Buy the Best for Pre and Post Earnings
Jill Malandrino of Options Profits and Evan Lazarus, Chief Knowledge Officer of T3Live, tell you why this stock could be a "best buy" for short-term traders and why it's also attractive for long-term investors. Skip Raschke ties it all in with his analysis and sets up BBY for a post-earnings options play.
Best Buy
(BBY)
is the one store I go to when I want to buy electronics of almost any sort. I shop at BBY because I know that I will get excellent, informative service as well as the foremost product lines available. Why BBY is not trading higher right now is both a bit of a puzzle as well as an opportunity!
Take a look at the T3/OP video with Jill and Evan. They show you potential short-term trading opportunities and go through the long-term case for investors looking beyond earnings.
It is a puzzle because most times the stock market looks over the valley of earnings to the "other side", as problems already anticipated are discounted on the trip towards that "valley"! That is what discounting is all about. Most times the market over-discounts, like I think it is now. In that sequence lays the opportunity!
For the record, BBY should not have a good earnings comparison number as per its current quarterly performance. BBY will make that announcement in mid September. Shudder the thought while I burst the bubble of BBY bears in the mist.
You should be made aware that Goldman's BBY analyst just yesterday lowered his forecast for BBY as well as the price target to $29. He rates BBY as a "hold". As analysts across Wall Street NEVER give a timeframe as to when one of their whizzbang predictions will trade at their projected price, their targets are worse than worthless for options traders! Besides, he could be wrong or have another motive for this latest change in his forecast.
What I know about BBY and its future is that the other 20-some analysts who follow it are predicting on average that BBY will earn at least $3.25 this year, if not $3.50-$3.70 in the next fiscal year. Cut it any way you wish. BBY is trading at a P/E ratio of 8X and a forward P/E ratio of 7X. That is cheap and not worthy of a "hold" recommendation.
I also know that technically BBY is trying to turn up, possibly setting up a run into the high $20s over the next quarter, maybe into Christmas. Imagine that -- a Santa Claus specialty stock, to be speculated on before the crowd gets told to buy it! BBY options markets are very liquid and have tight bid/ask markets. That is always a big plus for any options trade.
Consider buying a bullish vertical call spread in BBY, expiring in January. This trade is medium as per its risk because of the uncertainty over the earnings picture for BBY during the life of the trade. This trade is medium in reward potential because it is a hedged spread, a strategy that caps reward.
Trades: Buy to open 5 BBY January 25 calls for $2.70 and sell to open 5 BBY January 30 calls at $0.90.
The total risk for the spread is the premium paid, or $900.
Click here for a 14-day free trial to Options Profits
At the time of publication, Skip Raschke, Jill Malandrino and Evan Lazarus held no positions in the stocks or issues mentioned.