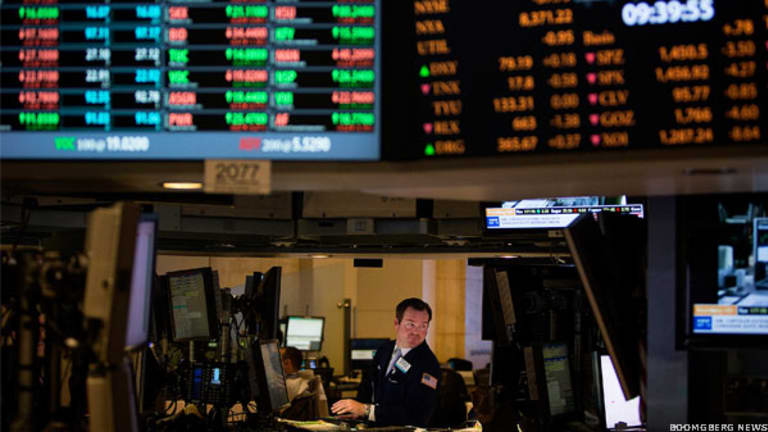 In the options world, finding trades is only one step of a multi-step process. Each day and each week, the Options Profits team produces a steady flow of options trading strategies and ideas. Today alone, for example, new trade ideas include a call write on
, a diagonal spread in
, and a straddle on
. We have made finding trades a very easy thing to do! The work doesn't end there, however, the next step is to analyze the position and see if it's really right for you.
As investors, we all have slightly different goals and objectives. In very basic sense, we all want one thing: to make some money!! Yet, we might use options in different ways. For example, while one investor only trades bearish spreads to help offset potential volatility from holding a larger stock portfolio, another might have allocated 20% of their assets to more speculative trading - like out-of-the-money call purchases and call spreads. The first step is to identify your long-term goals and objectives - then decide what type of options trades will help you get there.
Once you have found trades that seem to match your goals, objectives, and risk tolerance, the next step is to analyze each individual idea. I've been looking to add a position in a metals name, because I currently have little exposure to gold or silver. My colleague Henry Schwartz today wrote up an interesting Hot Topic about a beaten down silver mining name - Standard Silver Resources (SSRI). Like him, I find it interesting that the recent options order flow in the stock has been bullish - even as shares probe 52-week lows. SSRI seems ripe for a potential upside play.
Shares rallied to $15.78 this morning and are now up $0.84 to $15.20. The trade idea was to buy the March 16 calls on the stock for $1.60 and sell March 20 calls at $0.60. That is, the trade idea is to buy a March 16 - 20 call spread for $1.
A plain vanilla call spread is easy to analyze. In this trade, the strategist is paying $1 for an upside call spread. The breakeven at expiration is equal to the lower strike plus the debit, or $17. The potential profit is the difference between the two strike prices minus the debit, or $3, and happens if shares rally to more than $20 through mid-March 2012. At that point, the spread equals $4 and the profit is $4 minus the debit. The entire debit is at risk if the position is held to the expiration and SSRI settles below $16. At that point, both contracts expire worthless and the premium paid is lost. I am risking $1 to make $3. I am also taking a short-term bullish position designed to give me upside exposure to a mining name.
While the risks and rewards of a call spread are relatively easy to analyze, sometimes it's helpful to create a risk graph or payoff chart. Many online brokers and some options-related web sites offer them free. For example, the chart below from optionsXpress shows the potential risks-rewards from the SSRI March 16 - 20 call spread for a $1 net debit. The blue line shows the potential payoff at expiration and confirms that I'm risking $1 to make $3. The breakeven is at $17, with the debit at risk if shares close below $16. I can also plot a second date (green line). In this case, the second line reflects the expected risk curve two months from now.
I like the SSRI March 16 - 20 call spread, but the stock is running today and has added 6%. The spread has widened a bit since Henry's Hot Topic was published. In this case, I might analyze another trade (one reader initiated the March 16 - 19 call spread instead) or I can wait for a pullback. My decision was to place a Good-till-Canceled GTC order to buy the spread for $1 and will hopefully get a pullback early next week. If not, I will try to find another trade in the same space.
Finding trades is easy. The Options Profits team works diligently to provide well-researched ideas that make money. Obviously, not all trades will fit into your trading plan. For example, if you're looking to generate income from call writing, it is unlikely that you will buy the SSRI call spread. However, once you find a trade, it's time to analyze it. Calculating breakevens and risk-rewards on simple trades is relatively easy. However, when looking at multi-leg spreads and more complex plays, it makes sense to plug the numbers into a payoff chart or risk graph. If you're having trouble finding free risk graphs, post a comment and we'll try to direct you to a good source.
FREE WEBINAR with Mark Sebastian of Option Pit following Cramer's Off the Chart segment using Mark's VIX content from our full day course last weekend with the CBOE. Wednesday, December 14 LINK TO ACCESS WEBINAR
To get more of Mark's trades and to meet our team on TheStreet's OptionsProfits, CLICK HERE FOR A 14-DAY FREE TRIAL.
OptionsProfits can be followed on Twitter at twitter.com/OptionsProfits
Fred can be followed on Twitter at twitter.com/WhatsTrading
At the time of publication, Fred Ruffy held no positions in the stocks or issues mentioned.