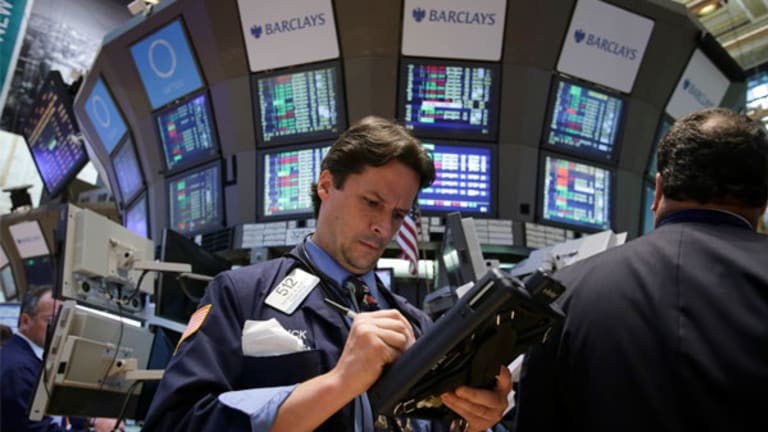 An Unusual Opportunity
We are going to buy a call spread and scalp skew in shares of BMC.
BMC Software (BMC) is trading $37.11 as of 10:52 a.m. EDT. The company provides systems management, service management and automation solutions primarily for large enterprises.
BMC has traded over 4500 contracts in the first hour today on total daily average volume of just 1096. In particular, the September 37 calls have traded 2200+ times; substantial buying interest. This order flow has created a trading opportunity in the skew.
The Livevol Pro Skew Tab is included below.
BMC Software (BMC) Skew
Source: Livevol

I've highlighted the BMC September 37 strike (where the order flow is), as well as the 38 and 40 strikes. The upside skew (40 strike) is bent up to the buying interest, the at-the-money volatility (37 strike) is bid up to the order flow, but the 38 line has not reacted yet.
This gives us the unusual opportunity to buy a call spread and scalp skew, at the same time.
Trades: Buy to open BMC September 38 calls for $0.85 (29 volatility) and sell to open BMC September 40 calls at $0.35 (31 volatility). The net debit is $0.50 for the call spread.
At the time of publication, Ophir Gottlieb held a position in BMC calls.
OptionsProfits, a new provider of options news from TheStreet, educates investors and acts as a catalyst for trading.
Readers Also Like: