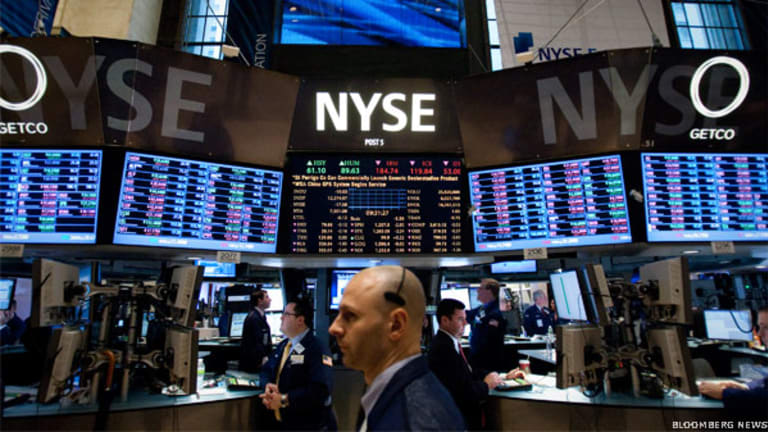 All Quiet on the Stock Index Future Front...For Now
I think we continue to see increased levels of volatility in futures across the board
With the action experienced yesterday on the heels of an announcement by the FOMC that they will continue with their $85 billion bond buying program, against what appeared to be wide spread expectation for a $10-$15 billion taper, the S&P 500 futures appear to be taking a breather as they have traded off of the key 1725 level that they tested yesterday. With about an hour left in the trading day the E-mini's are trading at 1716.75, down about .07% on the day.
However, such has not been the case with the metals, as they continue to build on the momentum created from yesterday's announcement, with the December Gold contract at 1369 up 4.71% on the day, and the December Silver contract at 23.215 up 7.66% today. Additionally, as one may expect with the move in the metals, the weakness in the dollar has followed through from yesterday, with the Dec EUR/USD trading at 1.3530 up .16%.
I think that it is key to note that while the index futures appear to be resting from what has been a very active past couple of sessions, we cannot allow ourselves to get lulled to sleep by the CBOE Volatility Index (VIX) levels that are quickly approaching the 13 level. I hate to be the bearer of bad news, but the volatility experienced since the May 22 speech by FOMC Chairman Ben Bernanke is far from over. In fact, I think that it is just beginning.
If the FOMC was successful at anything yesterday, it was at pumping even more uncertainty into an already uncertain market. Essentially they guaranteed us another quarter of guessing and posturing around an anticipated "taper date". And on top of it all, they lowered their growth forecasts for the US economy along with politely pointing their finger at our friends on Capitol Hill, citing their inability to come to an agreement on our budget as a reason not to move forward with a taper.
With all that said, I think we continue to see increased levels of volatility in futures across the board. It would be unwise to sit here and say, "The worst is behind us". In fact, I tend to believe that we are just getting started. So enjoy a day or two of "rest", because we are all going to need to bring our "A" game in the weeks ahead. Oh yeah... be sure to remember that tomorrow is quadruple witching so things could get a little interesting as the day progresses.
Travis McGhee
CEO,FuturesANIMAL
Travis can be followed on Twitter at twitter.com/Travis_McGhee
OptionsProfits can be followed on Twitter at twitter.com/OptionsProfits
TheStreet can be followed on Twitter at twitter.com/TheStreet