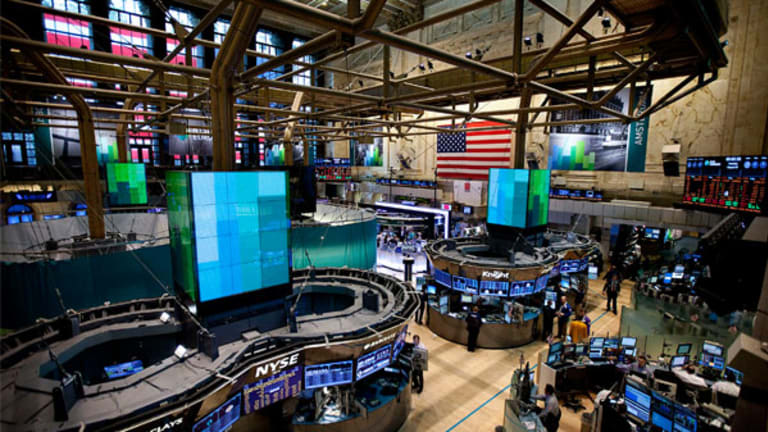 A Data Rich Week Ahead!
Uncertainty in the market has been prolonged, and in my view, will increase the volatility of the futures markets in the weeks/months ahead.
As we enter the midday Friday trade, it appears that most have wrapped up their positioning ahead of September expiration, and the once volatile quadruple witching. The E-mini S&P 500 contract currently sits at 1712.50, down .29% on the day. While the market appears to be entering "weekend mode", there remains a few key events that could shake things up prior to the close. We still have Federal Reserve Presidents and Governing Members that are due to speak this afternoon along with a House vote on a resolution to defund ObamaCare (which really means nothing as the Senate will certainly discard a "passed" resolution). Nonetheless, such events could impact the futures market.
You might remember from my article yesterday, All Quiet on the Stock Index Future Front...For Now that I mentioned we are now entering a period where the markets are going to hang on every piece of economic data and Fed speak that hits the wire in an effort to posture ahead of the next anticipated taper start date. This posturing, in my opinion, begins next week with the release of such economic reports as: Durable Goods Orders (Wednesday morning), New Home Sales (Wednesday morning), GDP (Thursday morning), Initial Jobless Claims (Thursday morning) and Personal Income and Sentiment (Friday Morning).
Additionally, we have such Federal Reserve Bank Presidents as Dennis Lockhart (Atlanta), Esther George (Kansas City), Charles Evans (Chicago), and William Dudley (New York) set to speak next week as well.
With the Fed deciding on Wednesday to continue with their $85 billion bond-buying program, one can pretty much ascertain that we will continue to see data driven moves in the S&P 500 futures, precious metals futures along with the currency futures for the foreseeable future. I tend to believe that nothing significant will be decided upon, as it relates to unconventional monetary policy (or Quantitative Easing as we refer to it) until a new FOMC committee and chair comes on board.
This prolongs the uncertainty in the market, and in my view, will increase the volatility of the futures markets in the weeks/months ahead. So for you folks aiming to capitalize on short-term moves in the futures, I tend to believe that we are entering a very conducive market to your trading style, and urge you to stay keenly aware of the economic calendar for the week(s) ahead, along with who is set to speak for the day. It could certainly be the difference between a winning trade, and being caught off-guard, which could ultimately result in a disastrous trade.
Travis McGhee
CEO, FuturesANIMAL
OptionsProfits can be followed on Twitter at twitter.com/OptionsProfits
Travis can be followed on Twitter at twitter.com/Travis_McGhee
FuturesANIMAL can be followed on Twitter at twitter.com/ FuturesANIMAL
At the time of publication, Travis McGhee held positions in SLV, GLD, SPY.