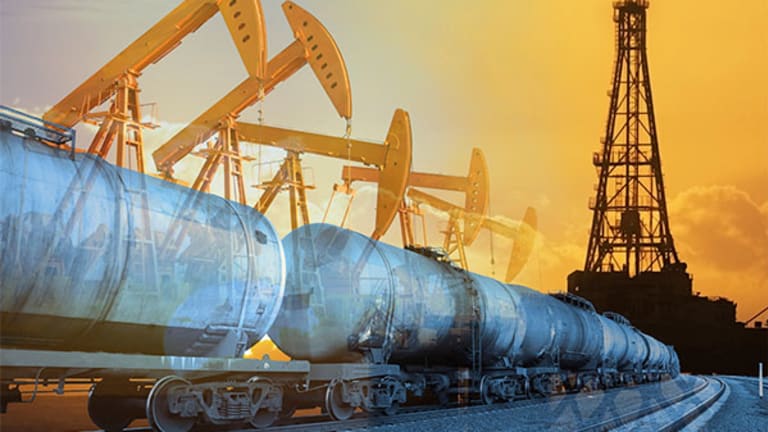 OPEC May Need to Wake Up: Baker Hughes' Rig Count Hasn't Faltered
The North American count was bolstered by a significant uptick in Canadian rigs week-over-week, and U.S. oil producers have added more than 30 rigs so far in August.
Big name traders may be betting against the commodity near-term, but it seems the North American oil industry is drowning out the noise. 
Private equity players are finally putting dry powder to work in the oil patch, strategic buyers continue to bolster operations in the most lucrative basins, and all have been putting rigs back to work in the second half of 2016. 
Oilfield services provider Baker Hughes (BHI) said Friday, Aug. 26, that active U.S. oil rigs were flat this week at 406. 
Unfortunately, natural gas producers have proven unable to add rigs in recent weeks despite supportive prices during the summer months. The number of active U.S. gas rigs declined by 2 to 81. This is expected to change through the end of the year with operators like Southwestern Energy (SWN) recently vowing to add several rigs in the second half. 
Nevertheless, BHI's overall oil and gas rotary rig as a result is down to 489, versus the prior week's 491 rigs. 
Meanwhile, the news of an unchanged U.S. oil rig count follows a week in which speculation has swirled over whether an informal September meeting of the Organization of Petroleum Exporting Countries, or OPEC, will result in a decision by the so-called oil cartel to finally cut production. The organization has balked at the idea in previous gatherings. 
Jefferies analysts Jason Gammel, Marc Kofler and Niki Kouzmanov said in a Thursday report that this speculation has shifted the market's attention away from a refined petroleum products oversupply, which it believes to have been supporting increasing short positions for crude this summer.
Between Jul. 12 and Aug. 9, the U.S. Commodity Futures Trading Commission, or CFTC, reported short contracts increased by 103,000, according to Jefferies. 
The firm said this short covering has been the key driver for oil prices recently. Indeed, West Texas Intermediate crude oil contracts for October delivery have increased 18.1% since Aug. 1 to $47.33 as of Thursday's close, while global benchmark Brent crude futures for the same period were up 17.9% to $49.67. Both indexes were up modestly during Friday trading, possibly impacted by a slumping dollar and reports of Yemeni missiles hitting Saudi Arabia's oil facilities.
But while Gammel and company see OPEC as the dividing line between oil and other commodities, and its recent meeting announcement as the driving factor behind movement in the CFTC's most recent report, which shows a liquidation of 57,000 managed money short positions on crude, the analysts wrote Thursday that an approaching market balance could stave off the return of lower commodity prices that some traders continue to anticipate. 
And others feel it is only a matter of time until OPEC is forced to come to terms with the new order of things.
OPEC will not be able to hold off U.S. shale oil's market presence forever, according to Oppenheimer senior energy strategist Fadel Gheit, a 30-year veteran industry analyst. 
Gheit said in an email to TheStreet thatOPEC dug its own grave when it dismissed the potential impact domestic shale oil growth would have on global supply, and now time and technology are not the organization's side.
"As the oil industry is coping with low oil [prices], OPEC must learn to do the same or risk being increasingly less relevant," Gheit wrote. 
Near-term oil price volatility will continue, trending up and down within a 5% range, he continued, while a seasonal decline in demand will occur after Labor Day, as usual. 
The long-term price outlook on oil, however, is more constructive, according to the industry follower. It appears North American producers agree. 
U.S. oil producers have added 34 rigs so far in August, while more than 40 oil and gas rigs came back online in July. 
Jefferies expects half its coverage group to add an aggregate of 20 rigs before the year is out, with Pioneer Natural Resources (PXD) , RSP Permian (RSPP) and Apache (APA) , all set to bolster production in West Texas' Permian Basin. 
And Seaport Global Securities have forecasted the U.S. rig count's average will slowly build from 365 in the second quarter to 400 in the third quarter, 450 in the fourth quarter and 650 by the end of next year.
Meanwhile Canada put online a solid 25 rigs this past week, bringing the country's overall count to 146. Canadian oil rigs were up 19 to 84, while gas rigs were up at six to 62.
Baker Hughes' U.S. rig tally is down 388 rigs from last year's mark of 877, with oil rigs down 269, gas rigs down 121, and miscellaneous rigs up 2.