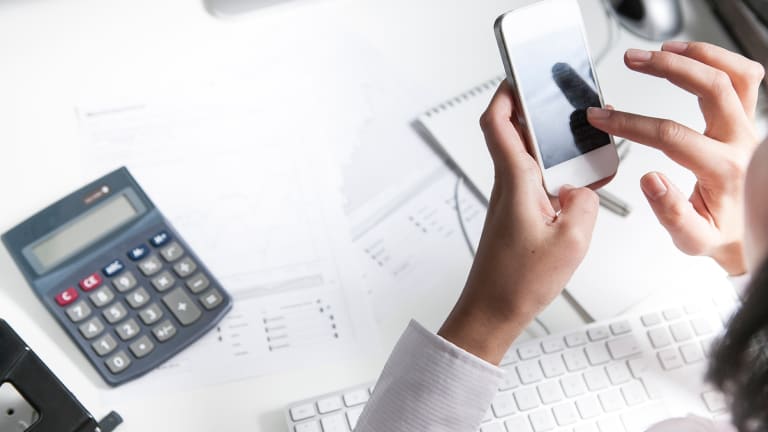 Online Investors Need the Human Touch Too, Says New Capital One Investing
The use of robo-advisors may be growing, but there will always be a need for human interaction in financial planning and investing, says Capital One Investing President Yvette Butler.
NEW YORK ( TheStreet) -- The use of robo-advisors may be on the rise, but there will always be an important place for human interaction in financial planning and investing, said Yvette Butler, president of Capital One Investing.
"There is a world and place for great tools and great information," said Butler. "Consumers want to feel empowered and educated but they also want that humanity in financial services because money is just a means to the end."
Butler was this week named president of the newly branded Capital One (COF) - Get Capital One Financial Corporation Report Investing, which merges the company's ShareBuilder online platform, with its team of professional advisors.  Butler previously served as president of Capital One Investment Services, joining the company in 2013. Prior to joining Capital One, she led the direct investing businesses at Wells Fargo (WFC) - Get Wells Fargo & Company ReportAdvisors, and held high ranking positions at E*TRADE (ETFC) - Get E*TRADE Financial Corporation Report and Merrill Lynch (BAC) - Get Bank of America Corp Report .
"We are taking the digital platform of ShareBuilder that's been around for 15 years and has been really great with both starter investors and folks using our research tools, and we are adding to that the power of face-to-face that is available in our footprint in the bank branches you see in places like here in New York," said Butler.
Butler said the greatest opportunity to expand the newly formed brand is in retirement services, where she cited a survey which said that nearly half of Americans plan to rely on Social Security as a "top source" of their retirement funds.  One group particularly at risk of over-relying on Social Security to fund their retirement is the millennial generation, according to Butler. And it's the millennials who are moving more toward the online tools, as opposed to calling up advisors for face-to-face meetings.
"Millennials want their financial life to catch up with their digital life. There is so much that they can do digitally and feel so empowered by their digital tools, yet in financial services, we really have not kept up," said Butler. "That is why it is so important for Capital One Investing to lead digital. We feel the strategy is about being digital first but not digital only."